The beginnings of LILA Inter-Actions…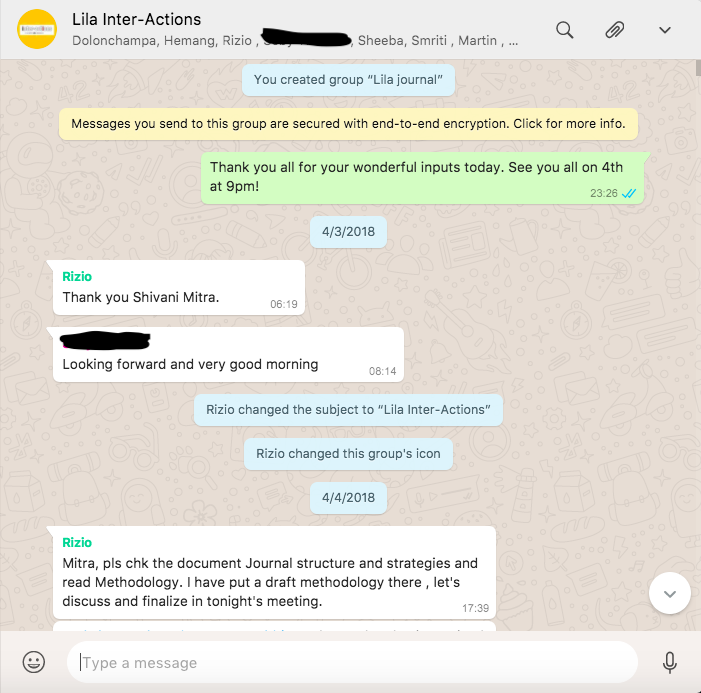 We keep our conversations light, with some jokes and some insights!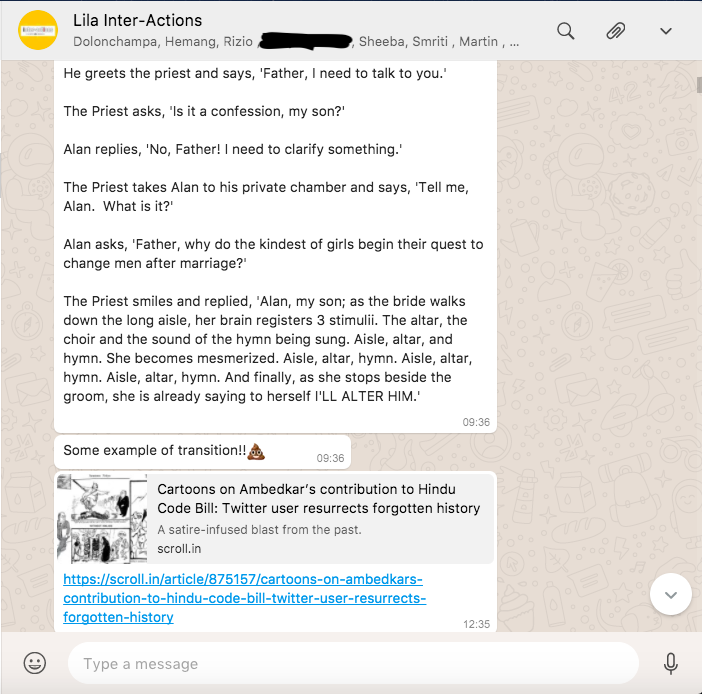 The accompanying edits and instruction are a result of this energy's transduction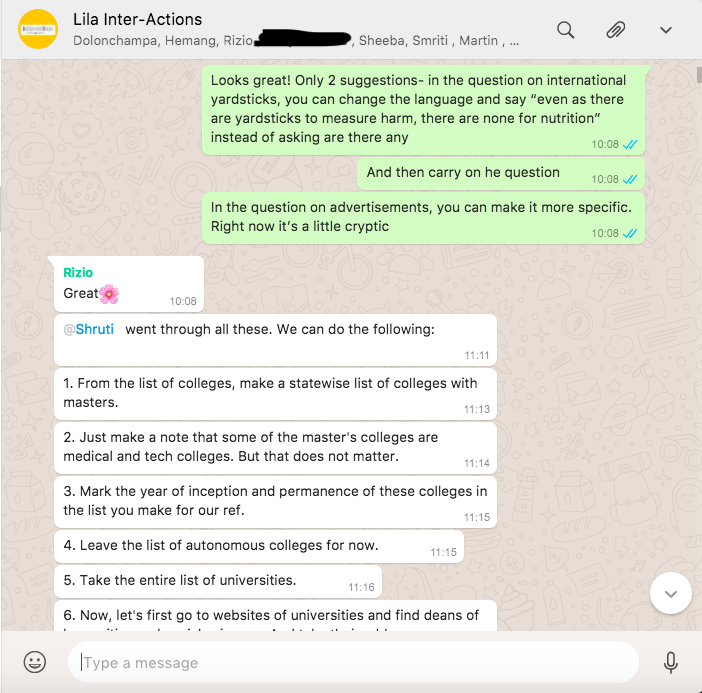 Soon we are discussing multiple topics on the same screen, so we create new WhatsApp groups to keep the communication clean.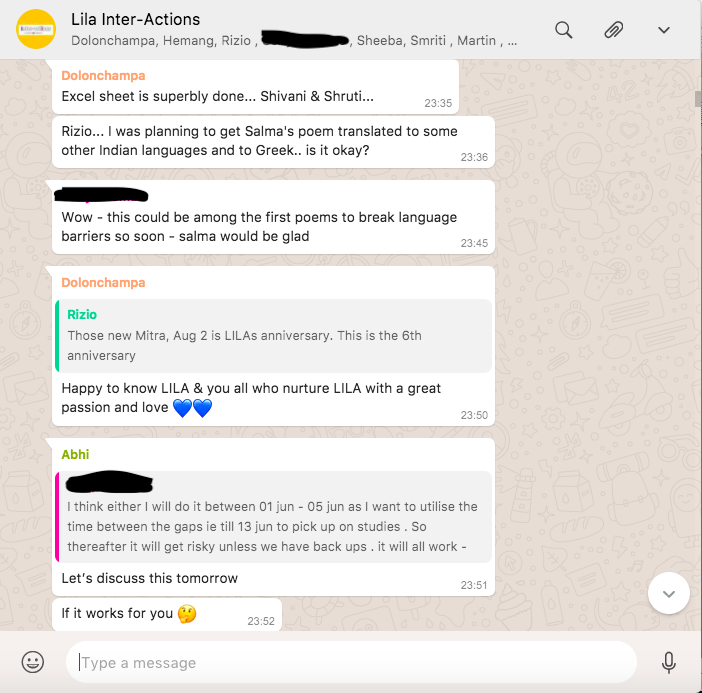 1. The website group, with its own deadlines and mandate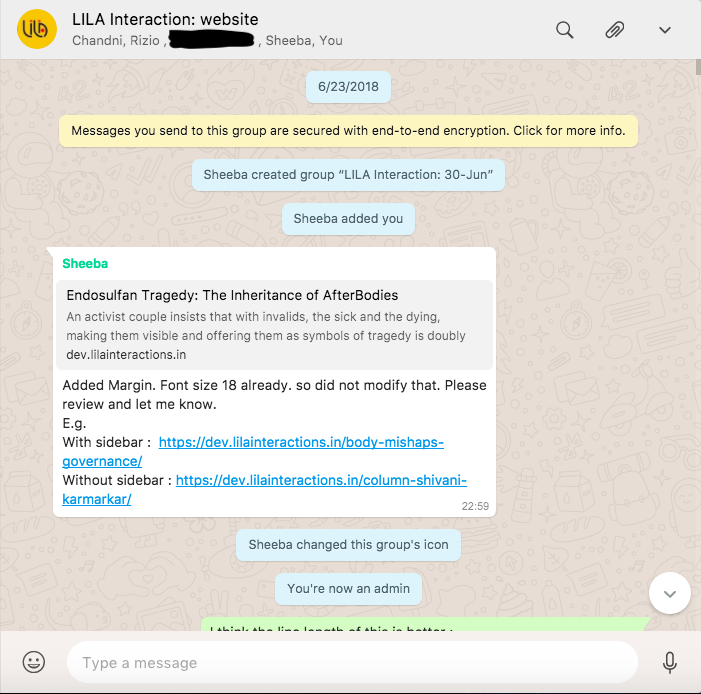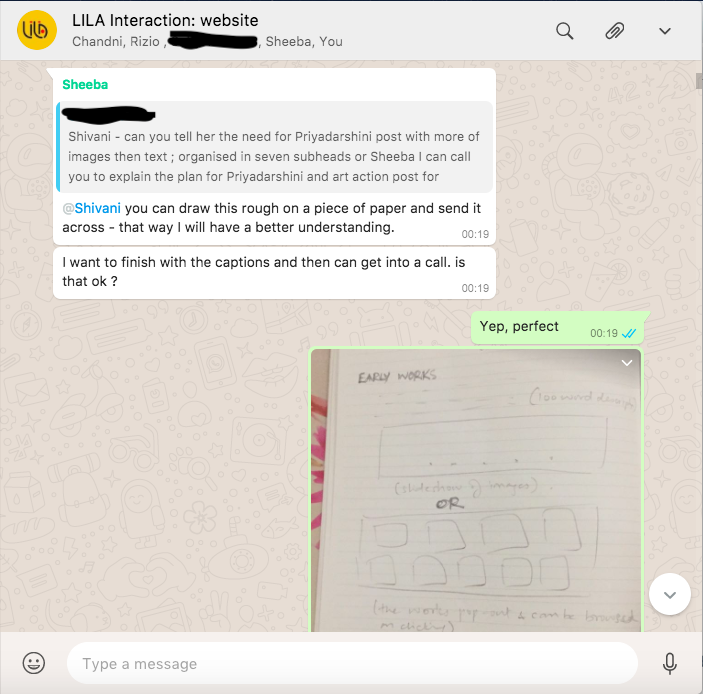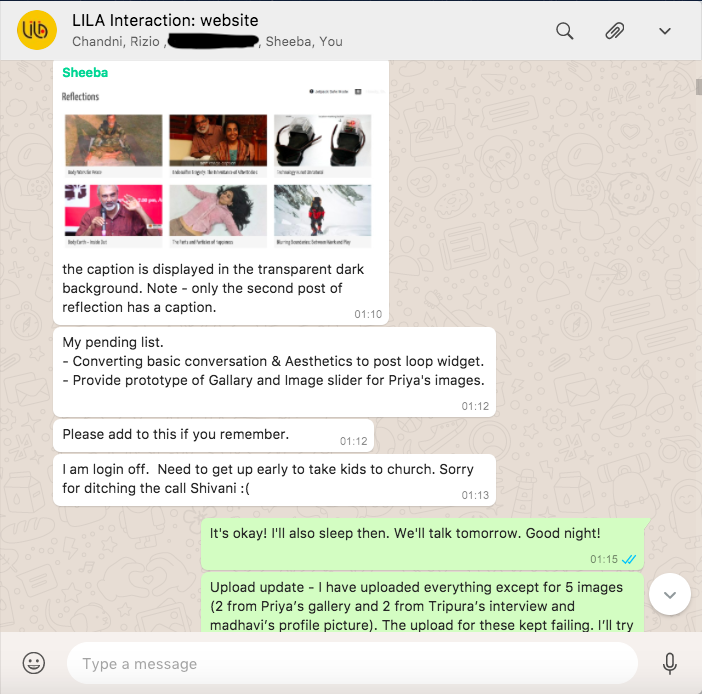 And some celebrations when these timelines are met!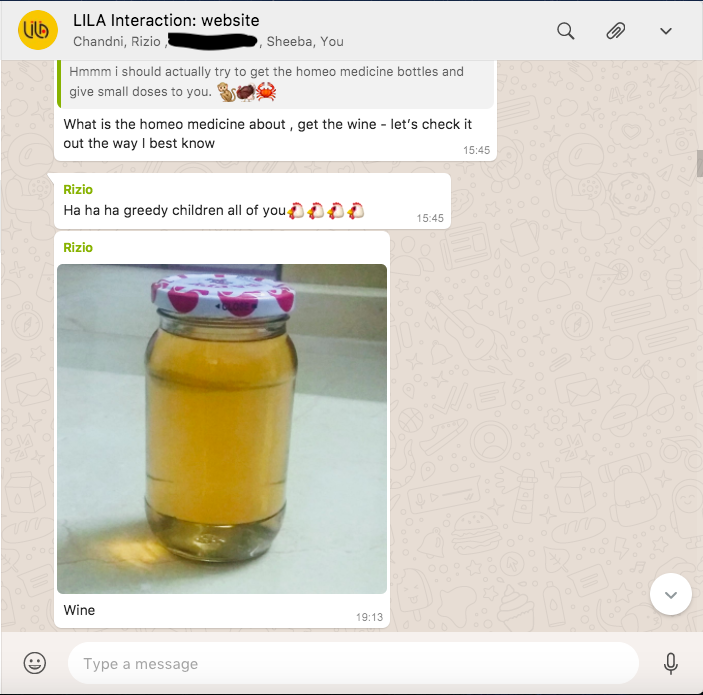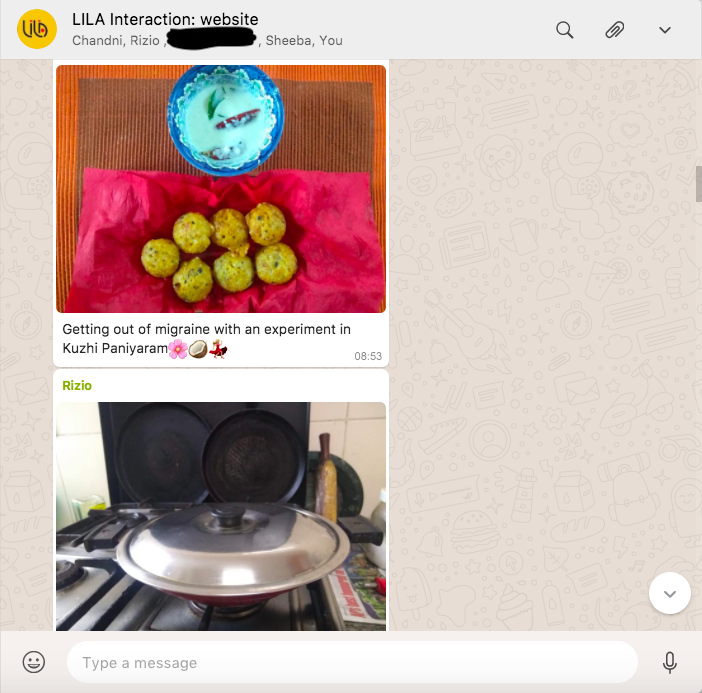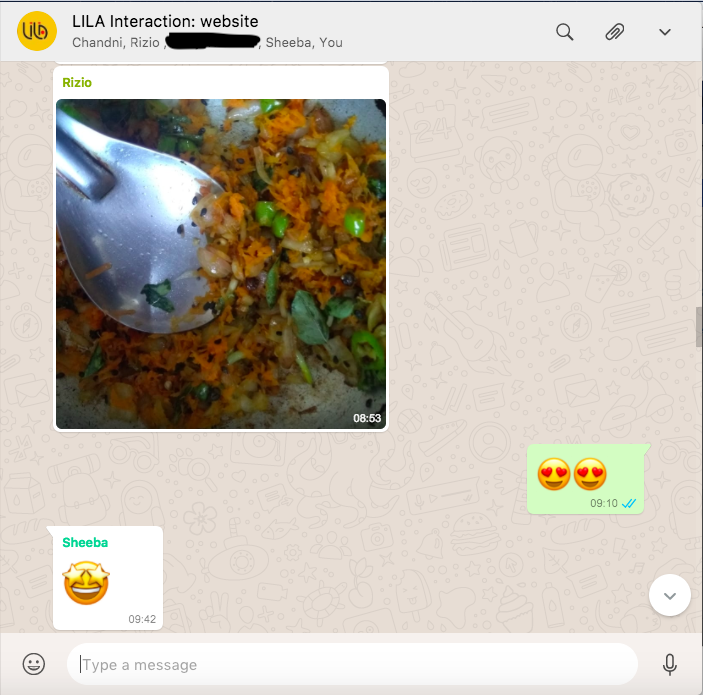 2. The Editorial group – with intensely democratic suggestions, debates and discussions…
Like this one on a Cover design option, that never made it to a public introduction!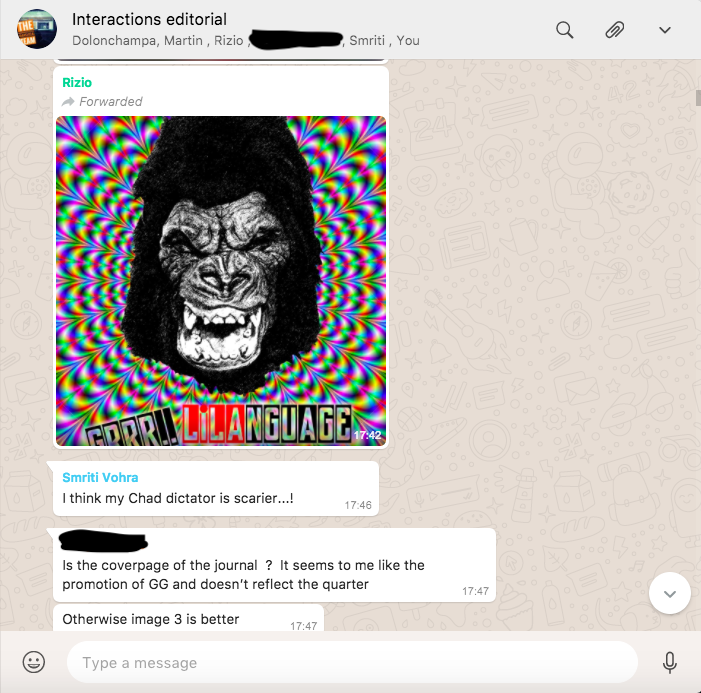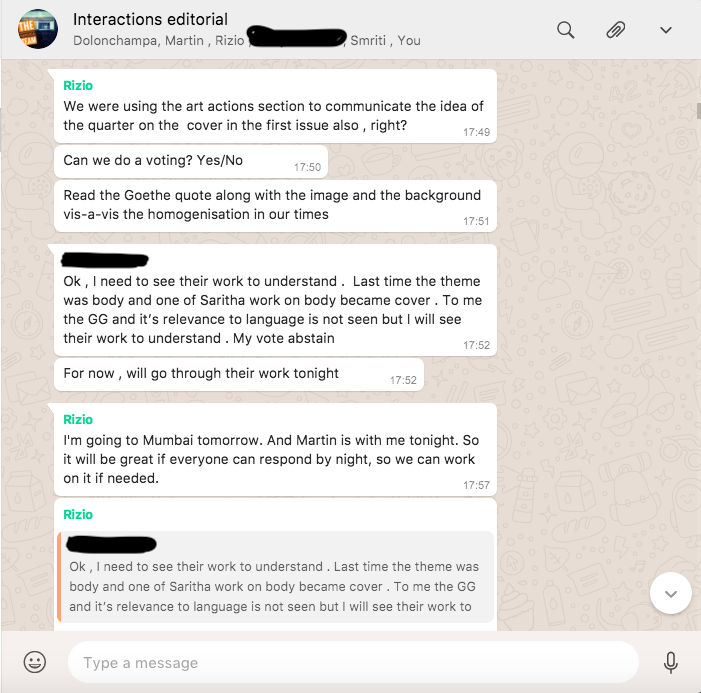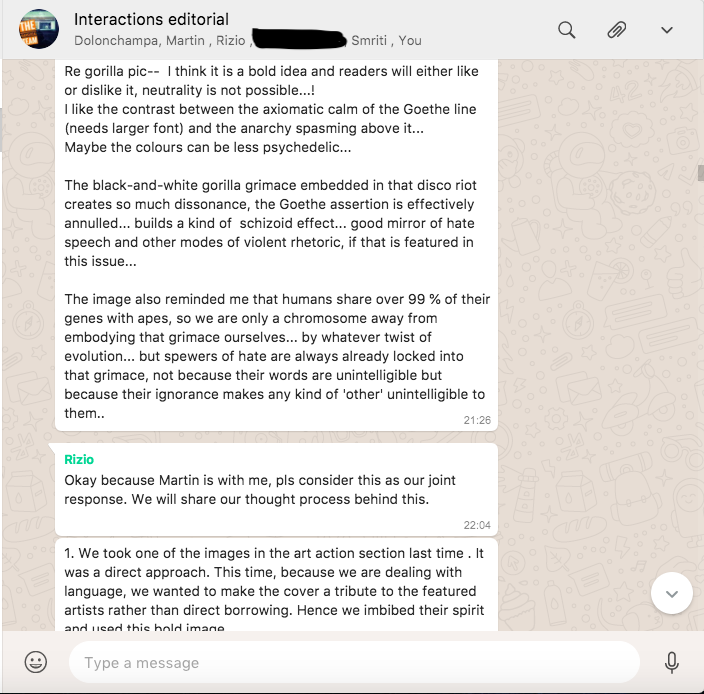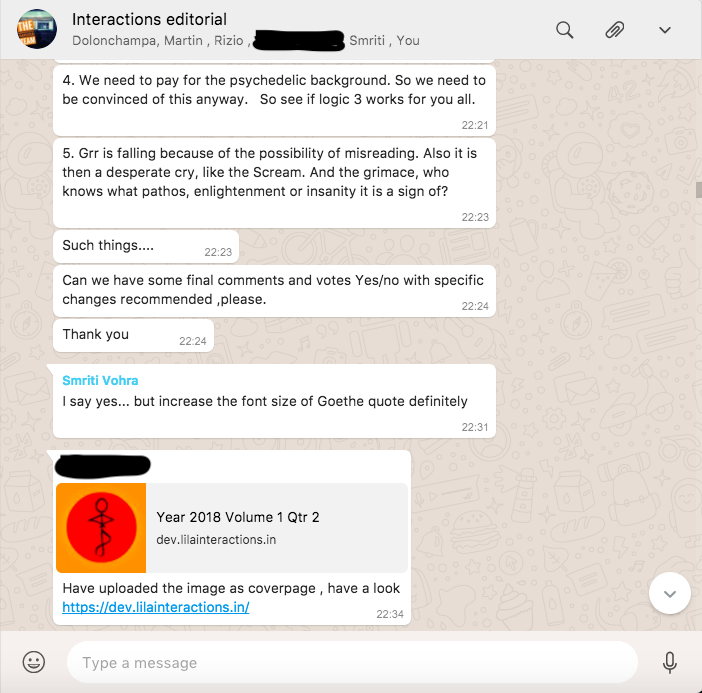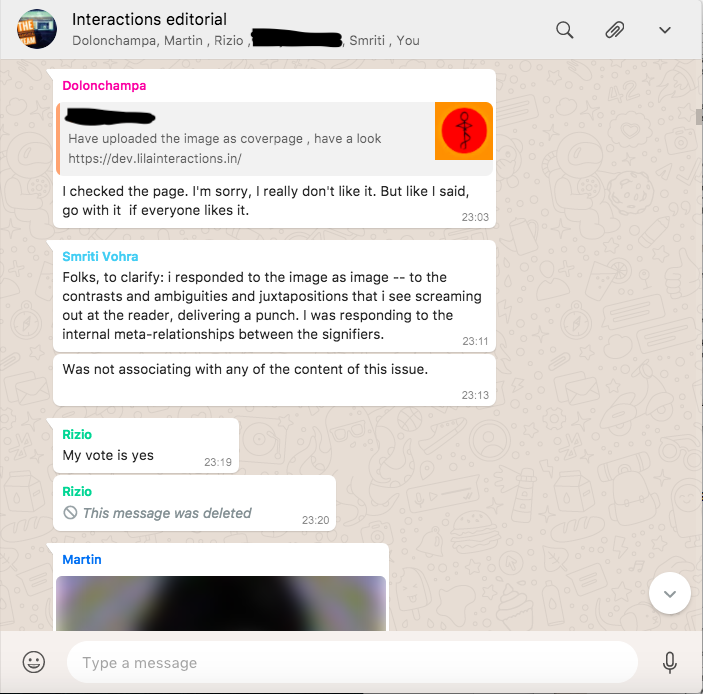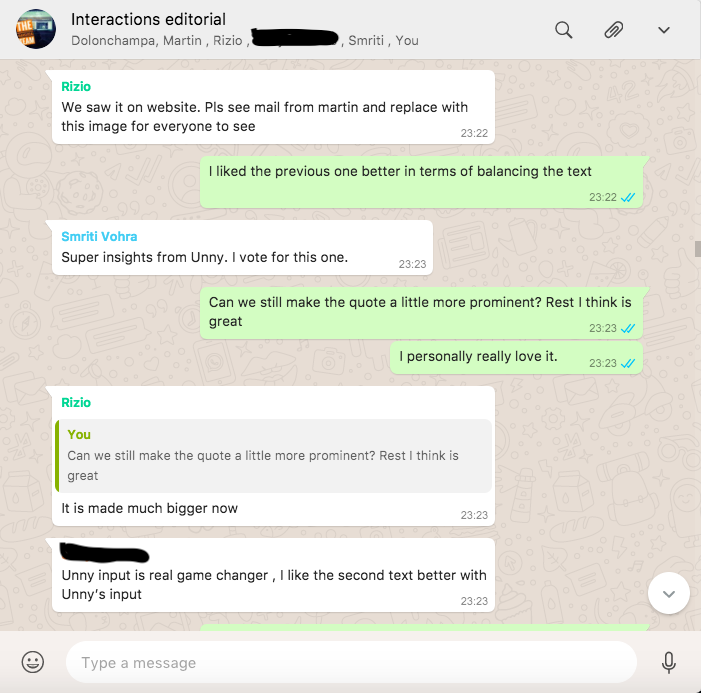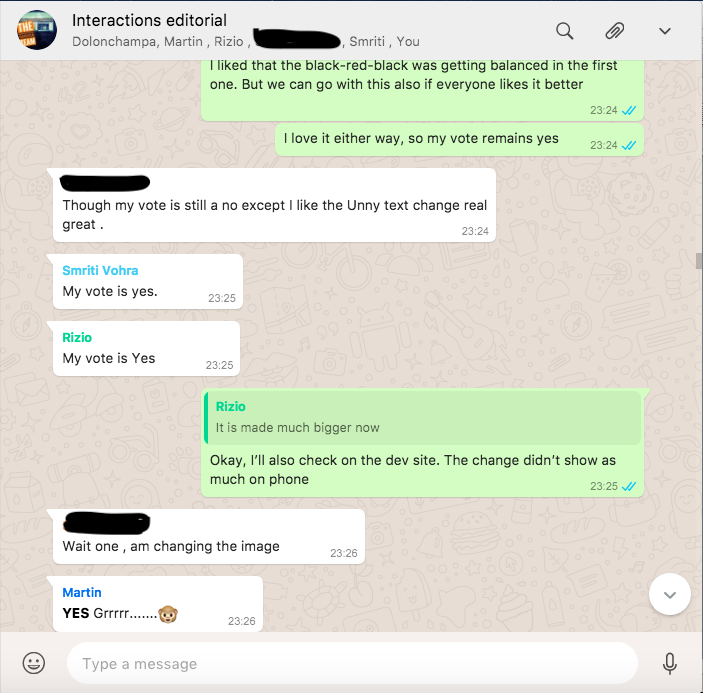 Sometimes the groups also create a sensation because of cross-communication, but even that gives the members a productive stimulation!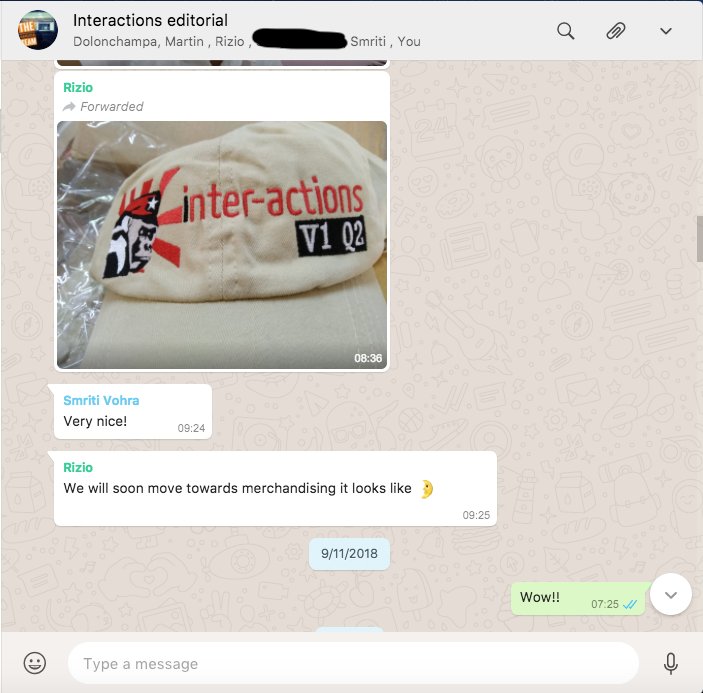 3. And finally, our Social Media and Design group, which involves some of the most creative members of our troupe!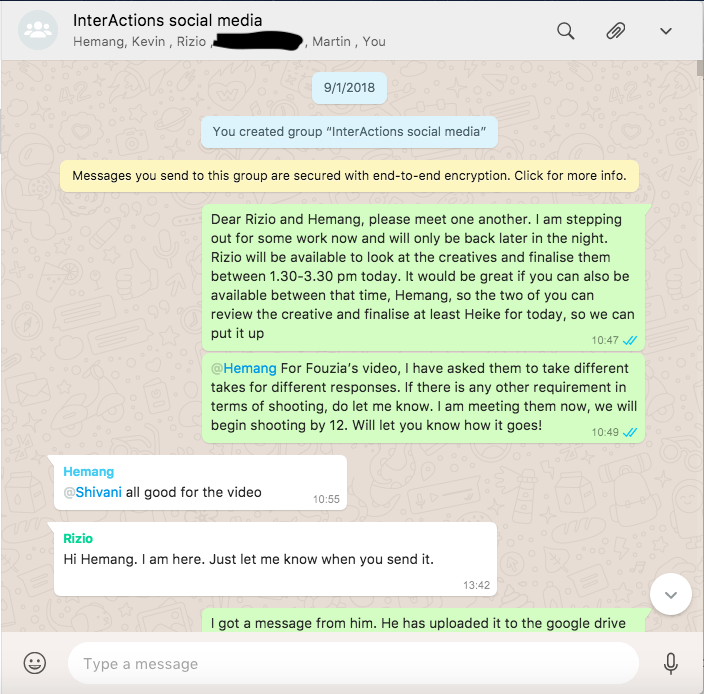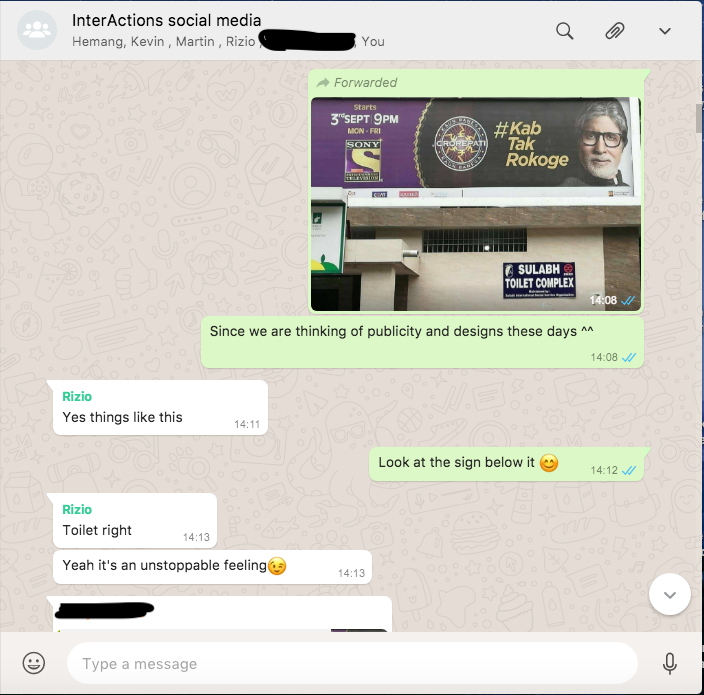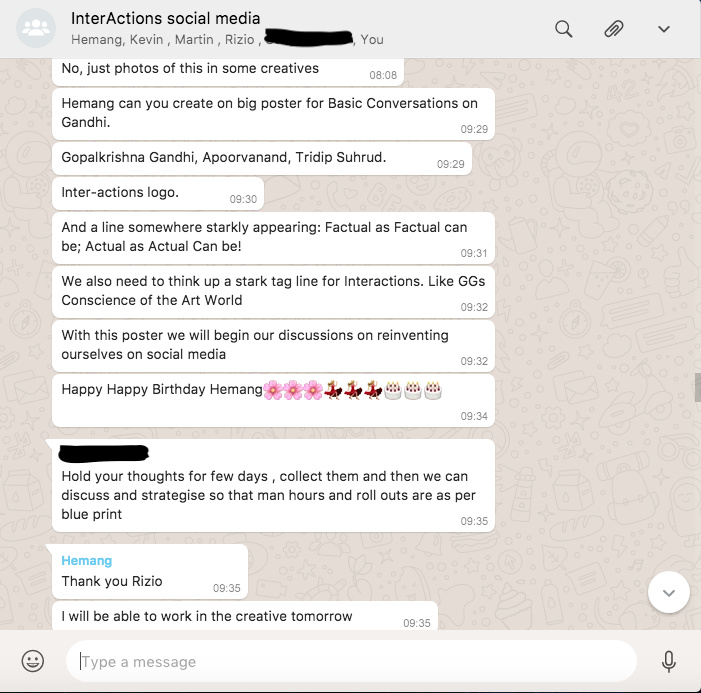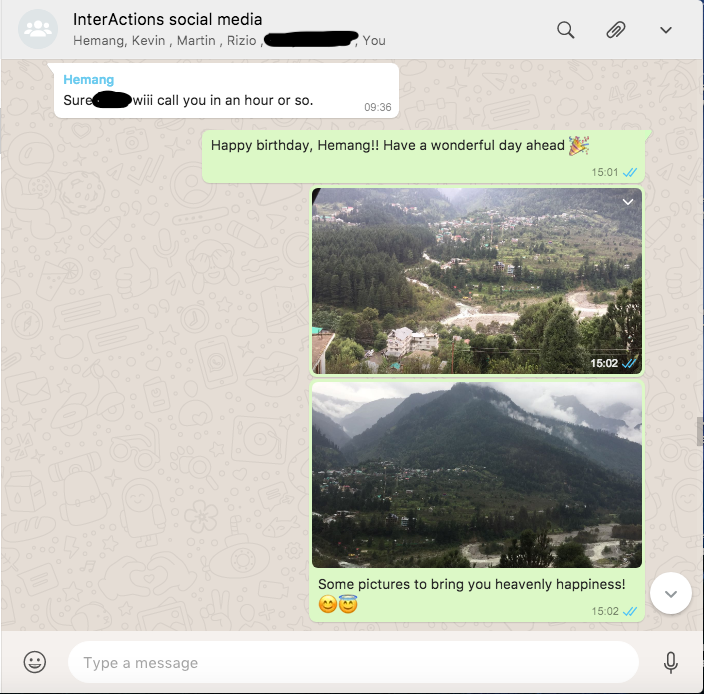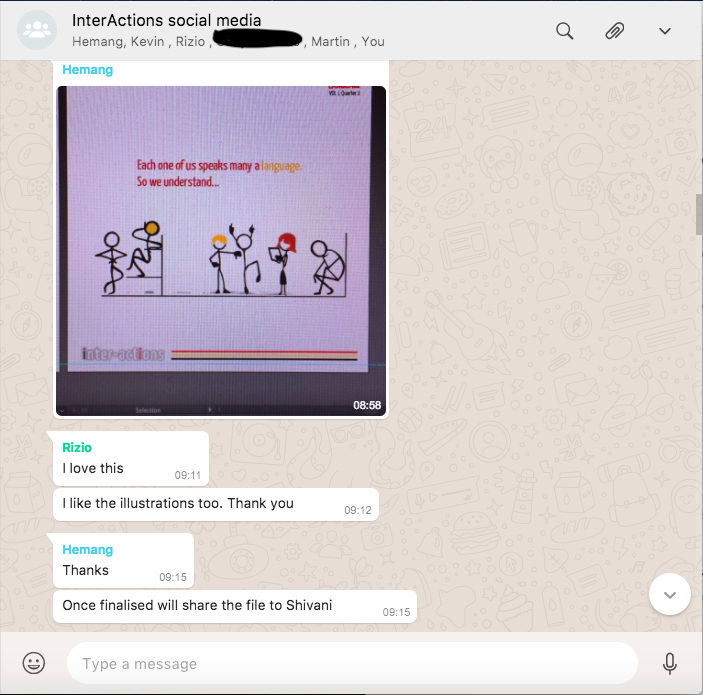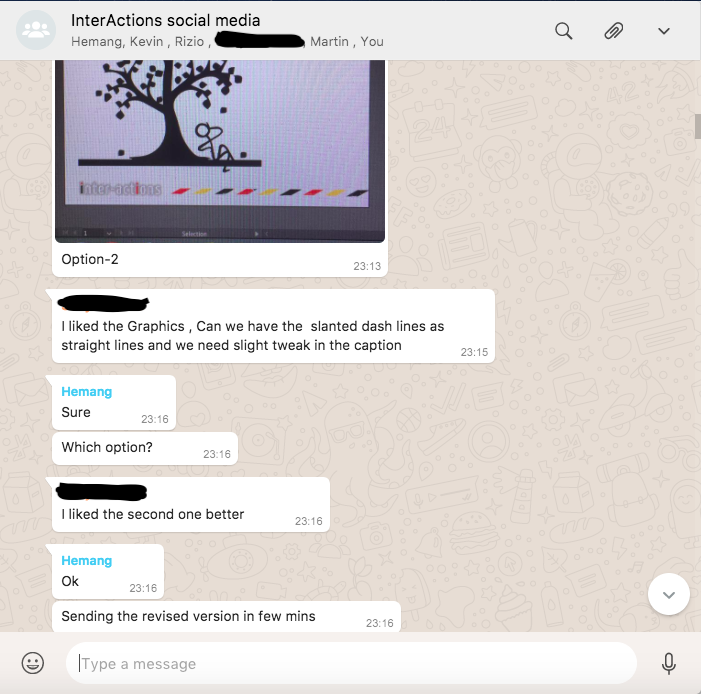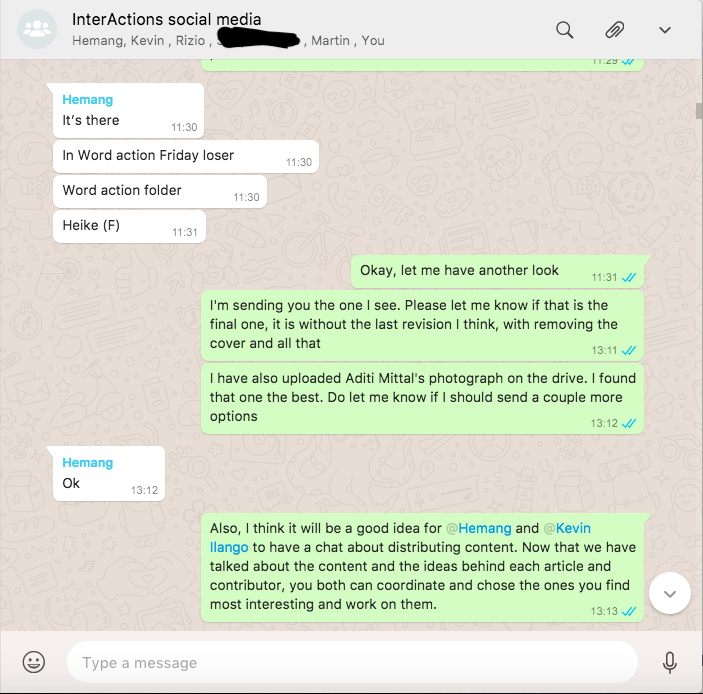 We wonder, having looked through our conversations and compiled these glimpses of our governance experience on WhatsApp, how technology has affected not just our language and communication patterns, but also the cognitive processes that go into comprehending these texts. It has given us the opportunity to have multiple conversations instantly, and remain connected with our translocal team, but it may also be worth reflecting on understanding how a multiplicity of instant messages impact our inference and thought processes.
Knowledge is power, and our intention is to bring the power to you. We have initiated a thought movement that aims to strengthen democracy by bringing to you direct voices of important trailblazers and pathmakers, and reclaim deep and patient reflection as an important seed for relevant and sustainable action!
Help us take this movement forward. Support Inter-Actions today for as little as Rs. 100.
Donate
Donation to LILA is eligible for tax exemption u/s 80 G (5) (VI) of the Income Tax Act 1961 vide order no. NQ CIT (E) 6139 DEL-LE25902-16032015 dated 16/03/2015