LILA: Thank you for agreeing to be in conversation with us. You are someone who engages with various aspects of the artworld—from personal practice to art management and governance. It is interesting that "Art needs you and you need art" has been a recurring theme in your public presentations. Could you explain what you mean by this?
Bose Krishnamachari: First of all, we are all living for a better world, and a better life. When we talk about "art needs you, you need art", I am talking about life itself; about finding an aesthetically interesting way of living life. I believe what is lacking in places of learning is the development of a certain kind of aesthetics. For example, in childhood, we aren't encouraged to sensitively look at how much design is part of our own surroundings. I believe there is some reason behind everything that is born and the way it is connected to other beings. That consciousness or sensitivity is not taught in our schools. We are taught about the greats in every subject, but when it comes to art, I never saw a small booklet talking about Raja Ravi Varma or Picasso or MF Husain in our schools. In our educational system, if you are a Hindi teacher, you know only about Hindi; you don't really know about mathematics. In the cultural world, too, I feel that kind of disparity. There is plethora of cultural spaces, but a theatre person never tries to have a conversation with a poet; a poet hardly gets into a conversation with an artist; an artist seldom talks with a filmmaker or an architect. So, what I mean by "you need art" is that you kind of educate yourself in aesthetics. I give lectures at architecture colleges just the same way I give them at fine arts institutions, with references of images, great architects or artists, or even of materials of day-to-day life. But aesthetics cannot be taught, it can only be learnt and imbibed.
I think there needs to be a certain kind of lifestyle we must develop, which would include being in touch with your roots, your surroundings as these things definitely characterise your personality, your behaviour, everything. In India, unfortunately, we are totally behind when we look at public awareness about contemporary art practices. We have 29 states, but how many contemporary museums do we have altogether? We have a great heritage, great wealth of the past, but when it comes to the present and protecting that wealth, we are quite ignorant about aesthetically protecting it. Art for many people is luxury, but it is not. Art is part of yourself. I strongly believe that for a better world, we should be more art and culture conscious. When I say art, I don't mean it to be separate from design, architecture, or film. I see all these as a totality.
LILA: While we are on the subject of aesthetics, we know that the concept of aesthetics is today not quite concerned with utilitarian objects or everyday experiences but is more focussed on the fine arts—that too in a very limited way. For instance, even in the pedagogy of fine arts, we don't see much expansion of the courses into related fields of literature, architecture, design etc. It makes one wonder if this approach towards art education might be the reason art hasn't been able to encompass the everyday, as you put it. We are keen to know your views on the reasons for this gap.
BK: I think it is because India doesn't have a cultural policy, or rather the States don't have any cultural policy. We need people who really care about art and aesthetics, every aspect of the visual space around us. As early as the beginning of the 20th century, Marcel Duchamp challenged the question of what constitutes art. His urinal project was initially rejected but later became an art piece in a gallery space. From that time, there have been lots of interesting developments. Artists, poets, designers, theatre people, all of them would get together in cafeterias or clubs and have poetry readings. There was a sense that any space could become a cultural space. This is possible even today, if you believe in it – a mall could become a cultural space, a railway station could host cultural programmes.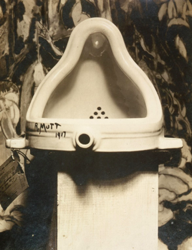 Very few people see the Taj Mahal as an art piece. For me it is a very large sculpture, I won't say by an architect, but an artist. In the same way, the Eiffel Tower. These public monumental and architectural spaces are art pieces. Let us look at this: how many public gardens do we have in Bombay? Very few. Urban landscaping, urban studies and urbanism lack an awareness of aesthetics. In Bombay, places like Kala Ghoda or the Taj have a character. It is a colonial character, but it is not about British rule and even the memory of it. That aesthetic of architecture needs to be protected; it must be taught through the architecture itself.
Japanese architect Shigeru Ban recently produced a toilet which, when looked at from the outside is all transparent – you can see the pot and the washbasin inside – but when someone steps inside, it becomes opaque. It is quite a functional as well as aesthetic use of public space. We should have that kind of practice. For instance, even if we are creating a small bus-stop, we should call for a competition with entries from architects, designers, artists or even young children. We should be open to such competitions and select different kinds of designs for each architectural space. What happens in India most of the time is that we ask for tenders, and whoever can do the job with the least amount of money is chosen. That is not a good way of looking at building aesthetically interesting places. We should have many more spaces where people can walk, sit together, have conversations under a tree. That way, something can be aesthetically created for the future world.
Finally, we also need to learn from different people. When we look at Rajasthan or Kerala, it has its own character – Rajasthan has a princely, Daedalus-like character; Kerala's architecture and Karnataka's architecture have a kind of simplicity. Those architectures are wholesome. They are created keeping the climate in mind. Presently, that approach is a big part of what we need. That is what I mean by "art needs you and you need art"; I'm talking of that consciousness.
LILA: Apart from the lack of a substantial public discourse on contemporary art, perhaps its current relationship with ordinary people is also indicative of how the art market is designed and is functioning today? Could you explain to us the different facets of the art market today?
BK: Let me start by addressing the question of the public reception of art. If you look specifically at public art and the value we invest in it, there are some examples I want to consider. Look at the Millennium Park in Chicago. At the end of the 20th century, they opened a space with three projects commissioned by Chicago city – one was primarily a landscape architectural project; the other, an installation by Spanish artist Jaume Plensa, and the third by Anish Kapoor. Anish Kapoor's installation is a large-scale polished steel sculpture, for which a huge investment was made. In terms of public participation, you see many people celebrating around the sculpture, whether tourists or local people. A report published in 2011 said that in that particular year, the most photographed site around the world wasn't the Taj Mahal or Machu Picchu, it was Anish Kapoor's sculpture. That participatory investment is immeasurable and intangible. Intangible wealth for a tangible project. These spaces create people's participation and I think entertainment is an important aspect of that. Going to the movies is entertainment, but going to a garden is also entertainment. Our policy makers, urban planners, rural planners, or government have unfortunately never thought of implementing and giving importance to such forms of entertainment.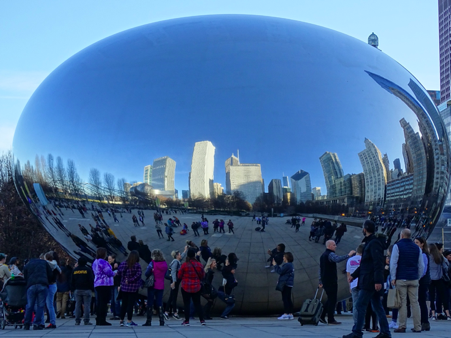 Now, coming to the art market at large, it consists of many verticals or parallels. It starts with the artists, then the art institutions and galleries, the curators or directors, and the museums, biennales, art fairs, etc. And the biggest player in the art market come from auction houses. In India, people only started talking about money in the artworld in 1989, when a work by MF Husain was sold at an auction for 10 lakh rupees. The news media also started to pick up stories about art when works got sold for a considerable amount of money – like Gaitonde's 18 or 20 crore, or Kiran Nadar buying a young artist's works for 7 crore or something. In the international market, artists sell for much larger amounts in the auction market. But you cannot equate the auction value with the gallery value at all. Auction value is not necessarily an important thing for me, because aesthetics is not always important there. Instead, the non-availability of an artist's work becomes important. If it is available, there won't be any kind of market for any artist. I think that is a wrong way of reading art. It is always a posthumous situation that is looked at. How many living artists are paid like that? So, I never give my time to this kind of thing.
Another major market player in India is the India Art Fair. When it started, it was not at all professional in the real sense of the term, but presently it is one of the finest art fairs in the world. The best fair in my view is the Art Basel Fair in Switzerland. Even in art fairs, artists don't have much to do. These are essentially curated gallery spaces. These fairs have their own research teams and advisors who select the galleries to be invited. It is not that only galleries that have a lot of money and sellable works are invited; art fairs don't care much about those things. They believe that the quality of programming of a gallery is important for the market. Any fair is successful because of its programming – the visitors programme, the conversations, curatorial scheme, all of these decide the structure of an art fair. So, they have established galleries, pavilions, large scale curated exhibitions and also new gallery spaces.
Collectors also play an important role in the art market. The market knows who the biggest collectors are, who can invest, etc. Some silent players are also there. Some of them collect for investment. For some, passion to know about life brings them to engage with the artworld. I remember some collectors coming to my studio and having long conversations. Some of them also operate as per the old notion of 'I need to have an artwork of so-and-so at home for the celebrity touch.' Art is directly not at all important for a collector. If you are a genuine collector, you definitely spend time with the artist; but they don't collect directly from the artists. Collectors also have commitments with galleries, like some work as consultants with the galleries, so there is an understanding between them, too.
Through the Biennale also, many artists' careers have been developed. Once you are part of a Biennale, your reputation and credibility go higher. In that sense it is an intangible reward. On the site itself, we don't sell any artworks, but many people notice who all are part of the Biennale. For example, Unnikrishnan C was a young artist from the Government College of Fine Arts, Thrissur. He was invited to be a part of the Biennale when Jitish Kallat and I visited the college's annual exhibition; we loved his work. Then the Sharjah Biennale curator of the year Yuko Hasegawa and the Sharjah Biennale foundation's President Sheikh Hoor Al Qasimi visited Kochi and they picked his work for the Sharjah Biennale and then the Sharjah Biennale Foundation bought his work. After that he was invited to Switzerland by other people who saw his work. There are many such cases. So, while the Biennale doesn't talk of the market, we know who is coming, and a site like the Biennale provides an opportunity for these people to see the works.
LILA: This also makes one wonder about how the value of art is decided…
BK: This is always questionable. There are some genuine things. I believe art's value should be created by the artists themselves. Later, the other players may celebrate it or kill it. Your market can be developed by a gallerist or an auction house, so you have to be good with all these people if you want to sustain in the market. But these things don't bother me. The market gives some space to artists, but some artists don't care about the market. On a conceptual project, for example, you will spend money, but you won't get any money out of it. That doesn't have any kind of market value. But it has a different kind of intangible value. Somebody asked me the value for a conceptual project I had done called LaVa (Laboratory of Visual Art). I told them an incredible figure, but I'm sure they won't collect something like that! It's not a painting, you know.
LILA: You have just detailed two broad ways of approaching art – one is the transactional, investment way, and the other is a philosophical engagement with art. I wonder if these could co-exist, and whether a balance could be struck between them for each to thrive…
BK: No, why do you want to create balance? I believe in risk and I believe in chance. I don't believe you should waste your life balancing things. That world will be boring. There should be differences of opinion, of perspective; differences in everything. I believe an artist should be able to produce surprises every day. If you really want to have a great life, if you want to erase your monotony, you need to invent newness every morning. That ability for transformation you must develop within yourself. You are most important, which is not to say that you should be a narcissist; that is another dangerous perspective. But I think realisation of who you are, where you come from, what your ability and capacity are, and how much creative thinking and creative learning you can do, as well as where you are located now, are important.
LILA: Right, so we don't look at balancing as an imposition of harmony or a dulling of differences, but as a way to allow these differences to simultaneously thrive. In your view, to what extent is that ecosystem available and sustainable, as it stands today?
BK: All institutions are important. Museums as institutions, curators as institutions, galleries as institutions. Biennales and art fairs are also institutions. They all have their own definite values – market value and others. If I am going to ask for sponsorship, the Biennale's brand has a value of its own, and its contribution to society has a value. It is a measurable value. I never used to think of the value of Kochi Biennale in that sense, but it has all naturally developed and grown. If you are a gallerist or an art fair, you think about the market. If you are a museum, you have to think about how you are going to sustain. So, there is economy connected to all aspects of art. Artists also have to pay taxes, so they have to be aware of the economy, too. I'm not saying you should know everything about it, but a basic awareness is required.
There is one thing we haven't spoken about yet, which is residencies, and they are important in this context. There are some fantastic ones like Khoj in Delhi, Space 118 in Bombay, Space residency in Baroda. Even the Kochi Biennale has residencies like the Pepper House residency. There's huge investment there. They are developing a new generation of artmakers. There are also awards and foundations created by young organisations and galleries that do exchange programmes and things like that. Now there are virtual shows. There are foundations like Sarmaya based in Bombay; they have fantastic programmes supporting young people.
These residency programmes are also conceptualised with a thought on sustainability. It's not an easy thing. They need people working at these residencies, and money to spend for an artist's work, and for their stay, whatever the period may be. All that is an investment. I don't know how they run it. It is simply because of their passion, that they are in this. So, there is also that good part. I see great human touch in these kinds of projects. The same way the Biennale has touched many people's lives, for example, the autorickshaw waalas or the homestays in Kerala, and the airlines in India. Many people come from different parts of India and the world. So there is also a different kind of invisible or unknown business happening. Everything is connected in this way. When we talk about art and art market, it is the auction houses and the galleries on the surface, but the social value added becomes evident in a space like the Biennale. A different economy is given to the society. It's not just the investor who gets the money. For example, in the art fair, the investor is a certain company – like the gallery – to whom the money goes. But the Biennale's investment is in the society's wellbeing. That's a different kind of wealth transformation happening there.
LILA: Do you think there is a need for more Biennale type spaces to emerge within the country? There are already many across the world. How does such proliferation affect the sustainability for individual festivals?
BK: Kochi is a special case I would say. It started with 90 days, and through subsequent extensions the present edition has become 120 days long, mainly to accommodate students who get free from their examinations only later. We see that it gives so much value to the local public. An educational art awareness is created for all kinds of public. You also see museum goers or experts of the art world getting involved. So that's the kind of juxtaposition and space created by the Biennale. And it is constant; not that the opening sees a lot of people and then it dwindles. Kochi has always had a consistency of people coming into that place.
I guess, the site and location play an important role. Kochi's location is historically important in the sense that it has been multiculturally developed through the early years of trade, when many people used to come and live in Kerala for long periods of time. Muziris was the oldest port here, and excavations have revealed a lot of material from Rome and other parts of the world in the area. Even today, there are more than 44 different communities that live within 4.5 sq. km area of Kochi and Mattancherry. That togetherness is reflected in this location, and we evoke this history in the Biennale through our name: Kochi-Muziris Biennale. Muziris is like the mother, and Kochi is the new port, so there is a kind of umbilical relationship there.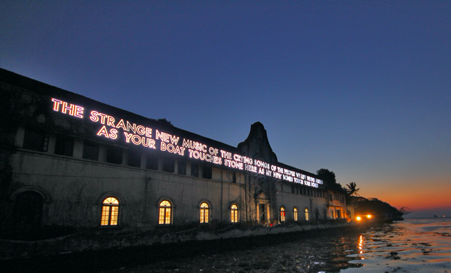 If you want to sustain, you need financial support. One of our first international partnerships was developed with BMW and they continue to believe in our project and associate with us. Lots of individuals and gallery friends also support the Biennale. All this is because of the trust and values embedded in the project, which we have developed through our programmes; that's what invited investors. Like the residencies, Let's Talk, masterclasses, music and cultural programmes, film programmes. All these are investments in culture building. We are not just exhibiting paintings and sculptures. We are exhibiting the entirety of aesthetics. We believe in that and will continuously work with that ideology.
The question of sustainability also begs the question – whom is the commitment towards? Some years back, inspired by the Kochi Biennale, the Pune Biennale was started, but they could not do the third or fourth edition. They gave up. I was feeling so sad that the curators spent so much time and one day they just stopped. Whom does the commitment come from? In our case, the Biennale Foundation is committed to the people. If I ask for funds from the public or a corporate or collector, it is not for me. I shamelessly ask people to support the Biennale because it is for the public and the people. If it was for myself, I would shy away from asking. The Pune thing was, to an extent, an individually driven Biennale. Public participation is an important aspect. I'm not here critiquing whoever started it. But there was no base when they started it. Pune is an amazing place. I wish there were more Biennales and more festivals around India. Though it doesn't have to be a 'Biennale'. For example, Goa's festival, Serendipity, is the festival of all kinds of things. There is theatre, music. Kochi is also doing the same thing, but in a different manner. We have theatre, we have cinema. The curators are also from different parts of the world. So there are many opportunities, including things like the Student's Biennale. There is so much investment, and when it comes to sustainability, the wealth of that project itself is its sustenance. Ten years of wealth. When we look at the history of art and culture in India – you could speak about the pre- and post- Biennale periods – that kind of history you have to make.
Knowledge is power, and our intention is to bring the power to you. We have initiated a thought movement that aims to strengthen democracy by bringing to you direct voices of important trailblazers and pathmakers, and reclaim deep and patient reflection as an important seed for relevant and sustainable action!
Help us take this movement forward. Support Inter-Actions today for as little as Rs. 100.
Donate
Donation to LILA is eligible for tax exemption u/s 80 G (5) (VI) of the Income Tax Act 1961 vide order no. NQ CIT (E) 6139 DEL-LE25902-16032015 dated 16/03/2015