Dolonchampa Chakraborty: Everything you make and for which you provide others the scope to train and practice in Jalpath and Santiniketan – weaving, pottery, dyeing, printmaking, Dokra, architectural designing, cooking, gardening, landscaping, even music – everything is deeply associated with the age-old concepts of the body, its requirements, practices and customs. Could you explain the concept of the body in your art practice and how it is adjusted to maintain the connections and continuations of your different activities?
Alok Som: All my practices are an effort to achieve an essential connection – a process to intersperse the soul in a body and the body in a soul. To me, the method of response and counter-response is an ancient conception wherein by body I understand the theoretical perception of the body. It has been frequently exercised in Indian History and passed on to the Sahaja concept to form the foundation of Sufism. From Sant Kabir to Lalan Fakir and wherever I have searched so far, I have found this communion at work; it surrounds our existence. Hence, I incorporate the sense of body as the practice to strengthen my breath. It is a process and habit to keep the natural pace of blood circulation, breathing and nervous system easy, simple and intact. However, this is a custom not quite common in the present times. But, I am always in pursuit.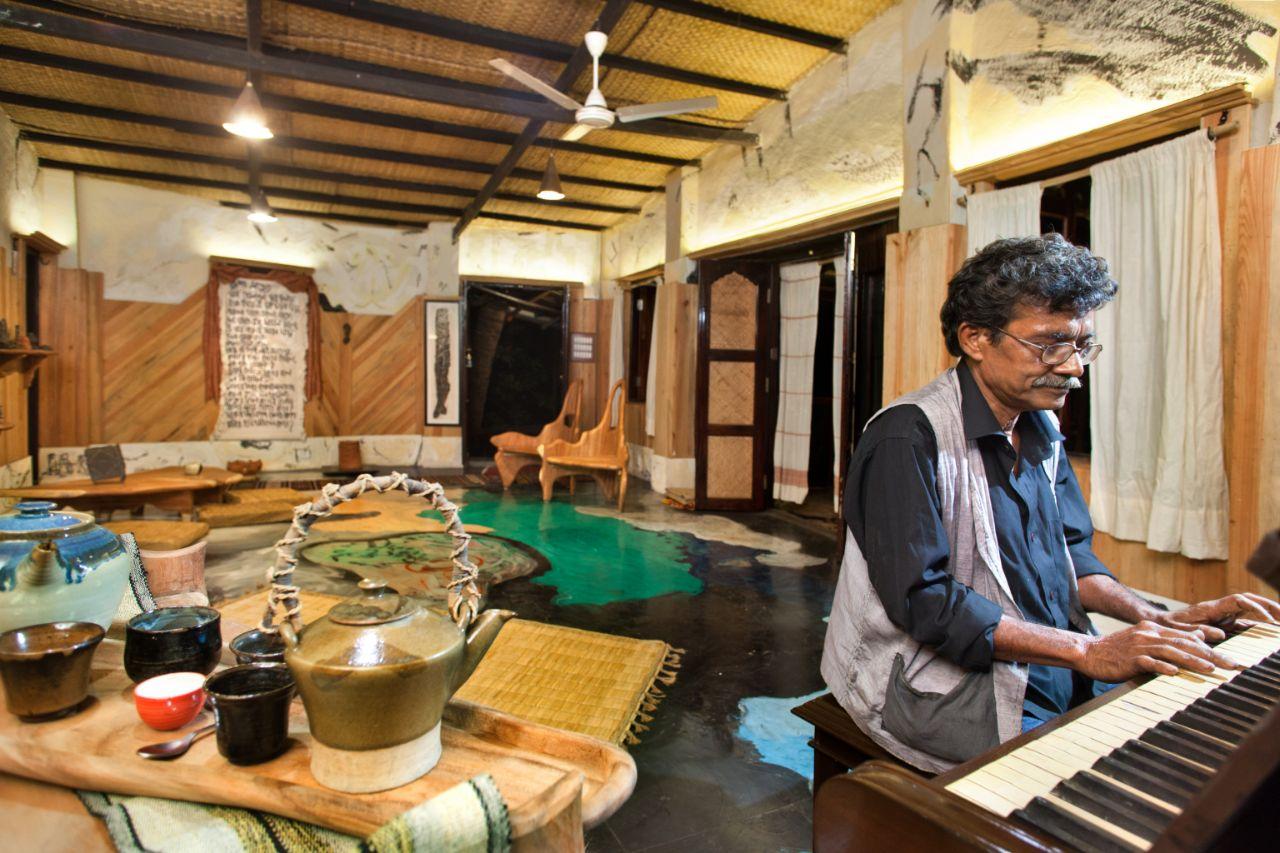 DC: What material do you mostly use for your art practices? How easy or difficult is it to collect the raw material?
AS: I use any material which is easily available to me and seems flexible enough to shape, towards making my idea come to life as wholly as possible. For example, soil, wood, paper, unused pieces of iron, and so on.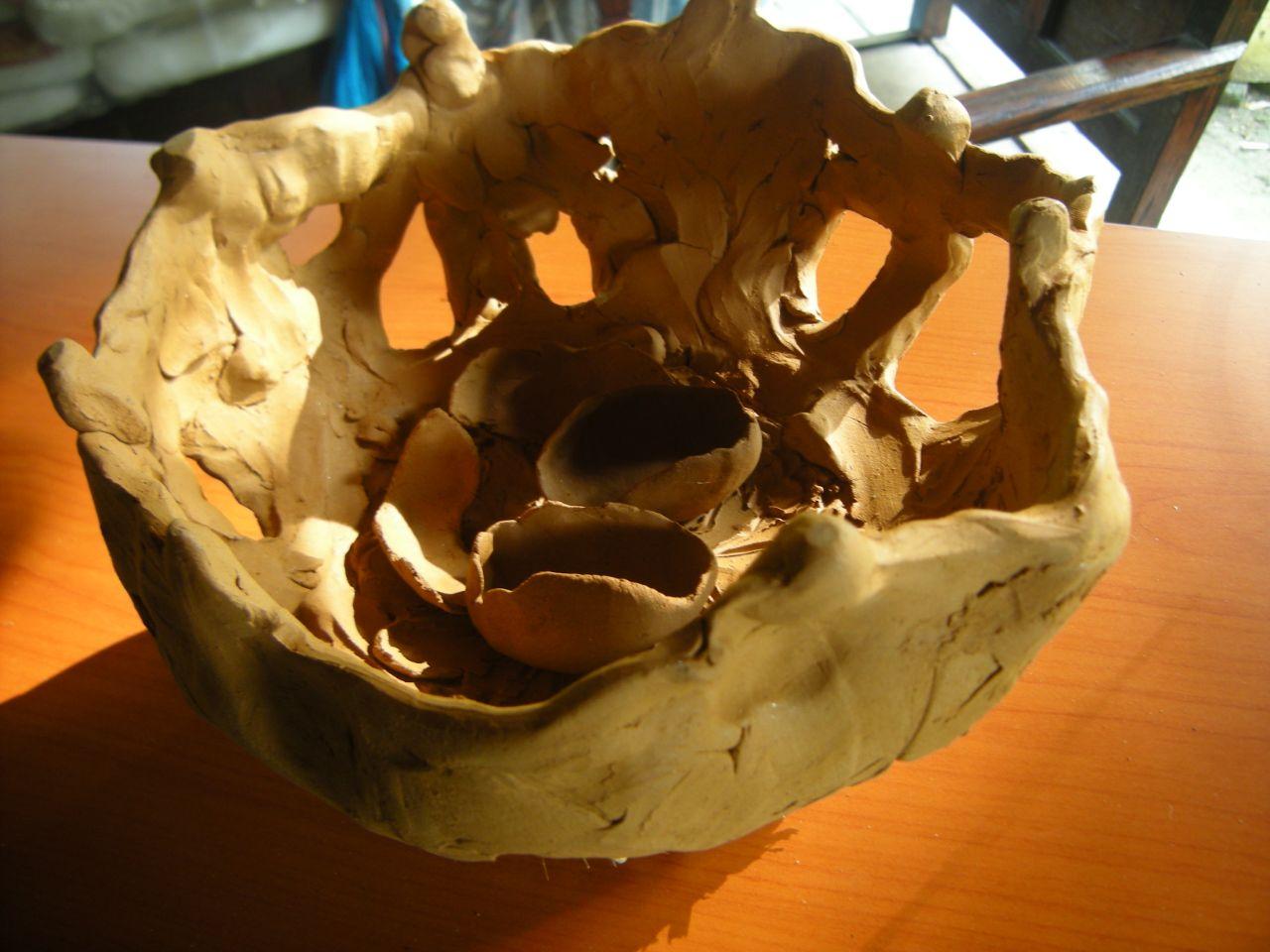 DC: Among all the creative media with which you work, which feels most satisfying and at the same time demanding to you as an artist?
AS: I enjoy the process of wood-cut and printmaking very much. They are the most satisfying part of my daily regimen.
DC: Does your art follow any clue from your own memory? If so, what role do you play in the process? Do you just facilitate the spontaneity of it, or guide it as per your own demand – of time, ideology, availability of space and material?
AS: There was a time when I had to invest a lot of time in order to know the medium. Now, it is different. Nowadays, I work to fulfil others' requirements. In order to satisfy others' demands, I have to take the demand, environment, and the place of presentation of that particular work into consideration. In instances where I am engaged in creating something for myself, I consciously try not to be influenced by any remembrance linked to my personal inclination or abhorrence. However, that almost never happens! From the core of my subconscious, some very fond imprints journey through my recollection all the way to that point of time when I do not need them to influence me. Very consciously, I keep them at bay to encourage the spontaneity born out of that specific situation and time. It is a technique to identify the self. In an effort to create a communion, I try to link it with my language in the perspective of the present time. In order to work with a medium it is essential to understand the characteristic feature of it. Every material has a distinctive creative character.
DC: Does art need to have any other purpose except the general fulfilment of fundamental requirements? For example, in which process those specific artistic mediums which are dependent on bodily measurements convey their intended message, if any?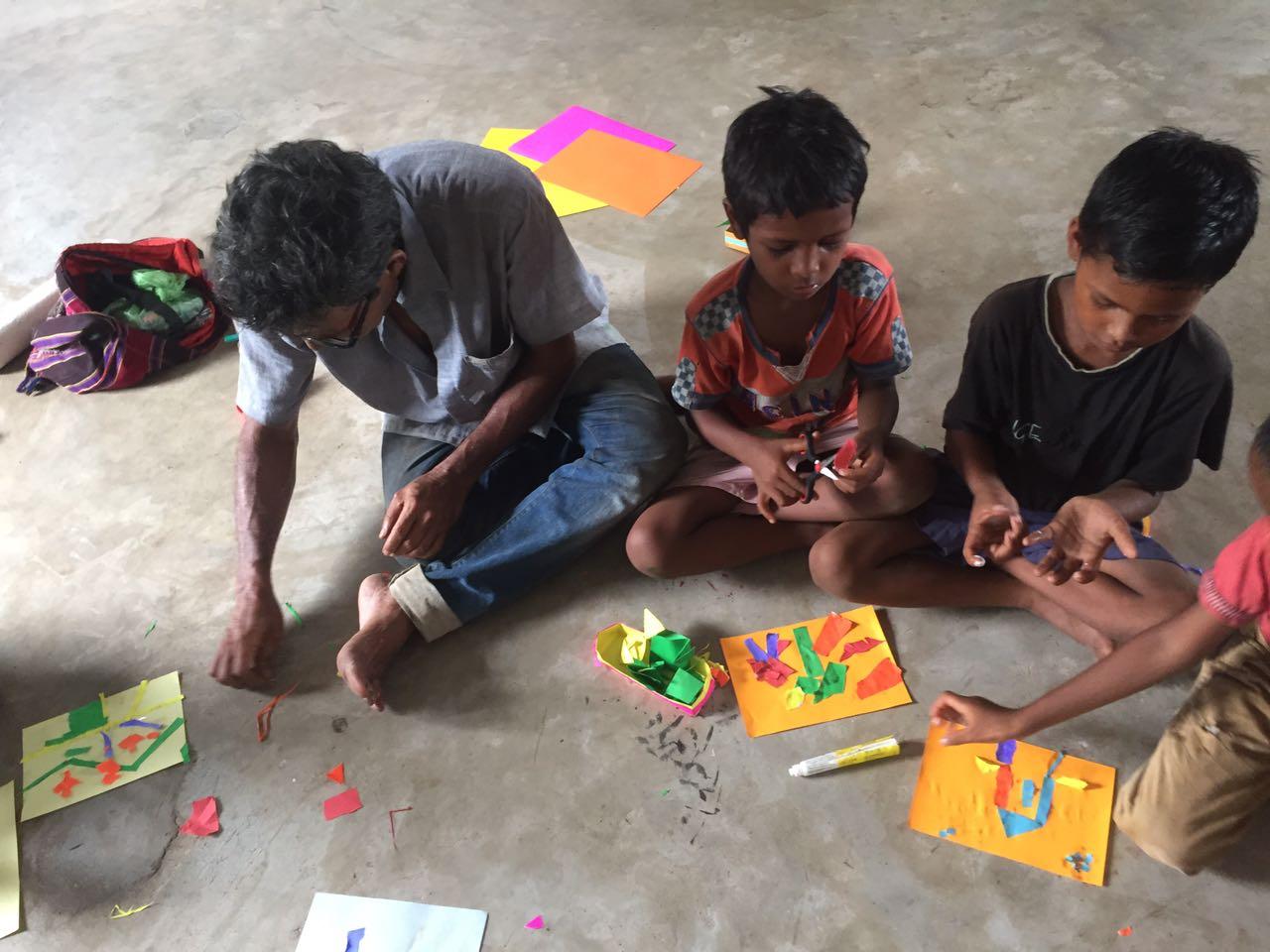 AS: Art in the most genuine sense is far from its commercial demands and mundane necessities. Apart from making art easily accessible to the market, there should be an effort in the art industry to squeeze out the real essence from art. It is essential to get involved, depending on one's own physical ability, and not relying unnecessarily on external surroundings. Sometimes, the process to cope with the medium is too strenuous. However, the realisation that comes in the aftermath is that the risk of being physically affected was worth taking.
DC: It requires a truthful communion between the body and the soul to create a perfect piece of art. What is that singular force which drives your physical effort towards that communion?
AS: My journey is against being or creating the perfect. However, I do believe in a simplicity to reach my destination which is entirely a part of my tradition. Growing and keeping a communion with the common and general requires some level of education or training. However, in times when even that is missing, I rely completely on my spontaneity, because it comes naturally from my reverence towards a material or situation. I focus on the comprehensiveness of my project while pushing it gradually toward the entirety of an ending, and simultaneously maintaining the rhythm of my breathing. My efforts shape up the spontaneous amalgamation of innovation and inventiveness.
DC: You are not only a multi-art practitioner, but you have also created a parallel universe in and around your workspaces in Jalpath and Santiniketan where art is very much alive with its own flesh and blood – it breathes within an open sky. Would you say art is a religion in itself?
AS: Every person has a creative self. Attaining the passion to nurture that self is important. It is also principally significant to behave properly with and in front of children. The responsibility of bringing them up with love, affection, and kindness would be significant against the gradually corrosive face of the world. Providing children with the opportunity to develop their senses and sensibilities to a naturalness as well as training the same is a kind of a religion to me. Expression of that religion is spontaneous within the scope of art. Everything, including lifestyle, behaviour, and humility is a religion in itself. Therefore, art in its true expression can also be considered as a religion.
DC: How did the idea of Jalpath come to being?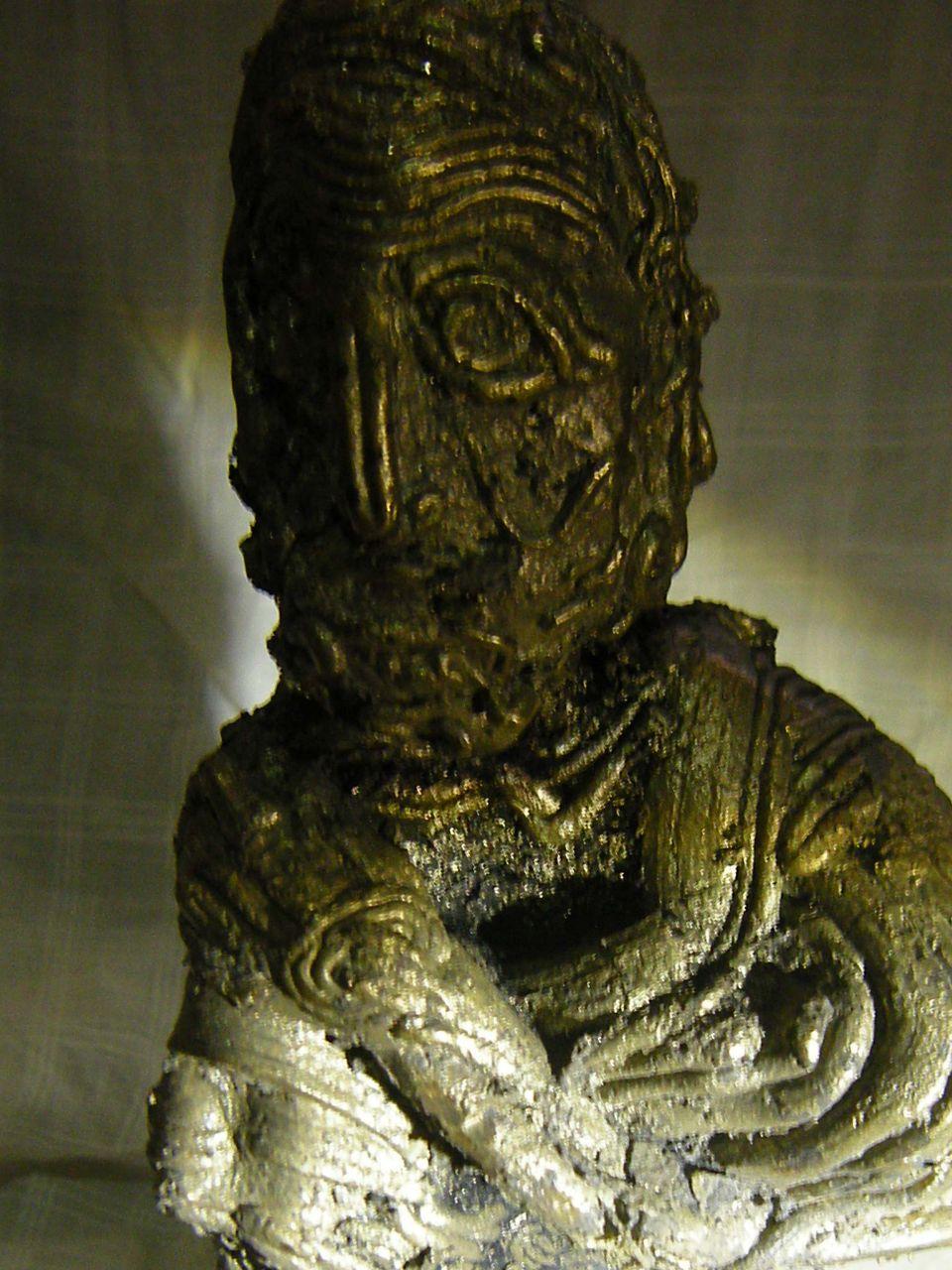 I do not recollect whether I had a subconscious dream. My desires have been dusted long ago. Although, I feel their existence in some other forms, hidden in other feelings. Probably, I never nurtured any dream in my subconscious. However, the dream was there in someone else's mind – Balai Adhikari, whom I fondly call by the name Balai da. Building Jalpath was a fulfilment of his wishes.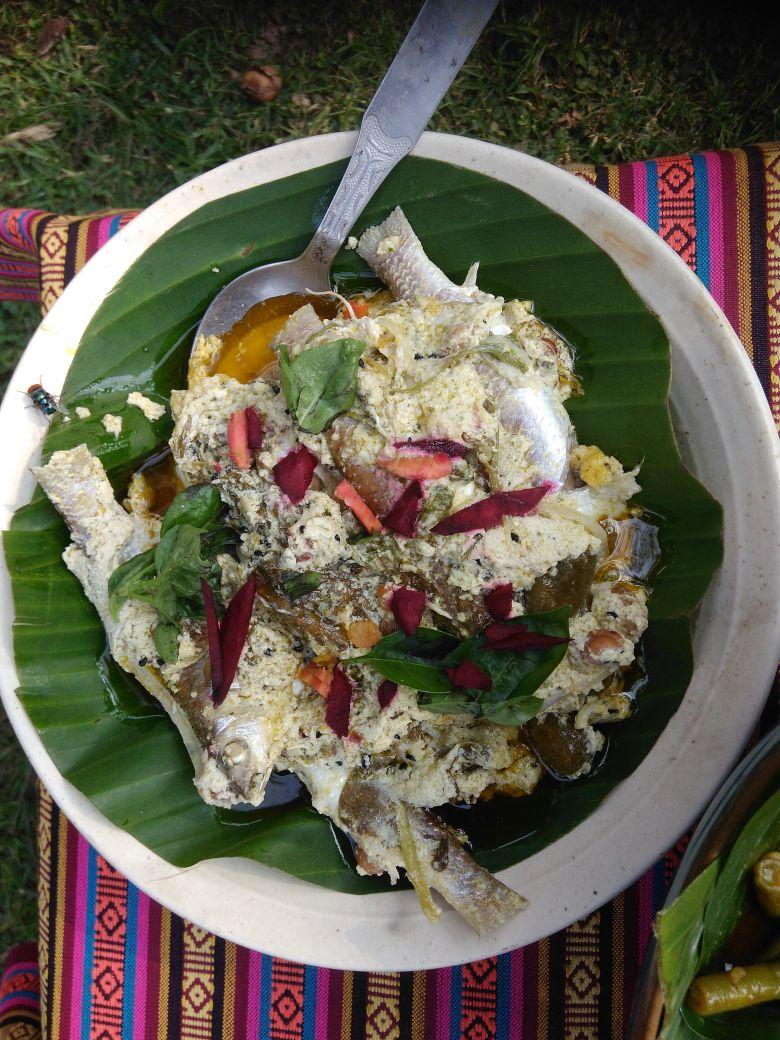 We started by building a habitable place among the trees tenderly planted by him. My friend Bidyut Roy was in charge of carrying out this duty. I accompanied him to this place. It was then that I first set foot here. At first, the plan was to build something different which would not include concrete. Gradually, weaving was included in our leisure times, amid other practices. We established a pit loom. We dyed the threads that we had spun from cotton with organic colours. After all these, we set the charkhas – Prabas charkha and Ambar charkha.
As the Dokra artists started visiting us, we established a structure to melt brass. By this time, we had made some Terracotta too! We had already set up wheels and kilns followed by other essentialities like wood-cut, etching press and metal-work. Gardening has always been an integral pattern along with playing Piano to make our days more functional. And of course, the kitchen and the food! Our habitual urge to explore the natural beauty in everything – from furniture to utensils – strengthened by time.
It is about knowing the self and others amid nature. I feel captivated by the sense of freedom bestowed upon me by Mother Nature and facilitated by Balai da. I have dedicated my life to him. Every moment of my life my soul strives to create and make something in this warm-hearted, caring and affectionate environment. Everything here is his kind contribution. I am only a visitor. I'm only capable of singing songs in wrong tunes! I am forever grateful to this man. Every expression is indebted to him, I am only a worker.
DC: Judging the present circumstances, do you think art has the liberty of being apolitical?
AS: Artists crave for freedom. A liberated mind is a natural demand of an artist. However, it seldom means that it is a mode of escape from responsibilities and liabilities. People choose numerous paths depending on their rational existence. Hence, it is crucial for an artist to enjoy the liberty to be apolitical. But let us also not forget that human existence does require a truthful politics of its own. Only a counted few can overcome that truth to reach an inconceivable world.
DC: An artist requires a sense of discipline. Training the mind and body is essential. How does this training help cope with the decay of any bodily form? What is decay in art?
AS: "Let my mind journey towards a contentment…" My pursuit is to immerse myself in the eternal waves of serenity. A person with self-control over the innermost passions is a capable person. For him or her, identifying the deviation and getting back on the right path towards a dedicated destination becomes easier. It is an experimented truth.  Art hides many other mysteries in its inner core. Commercialisation of those mysteries is only one aspect of it. People with both kinds of desires exist.
DC: What are you working on currently? Would you like to share something about your next projects?
AS: My next project? I am yet to figure out how to sustain only out of air! I have lived long enough and do not have any yearning left for any material accomplishment. My only objective is to spend the rest of my days with self-respect.
DC: What would be your message for our readers that would stay with them through the rapidly changing face of time?
AS: Our contemporary time presents itself in a rather ruthless package; its extraordinary feature is to live a very self-centred life that takes the sole responsibility to sustain the self only, and not take care or assume responsibility of anyone else's existence. I feel that we should sympathise with others with all the warmth of our heart and not leave anyone behind in such harsh realities. A great saying is, "care for him, whom your soul wants to caress." Our road to heaven is through hell. This, in reality is not only literal, but also an applause of the theoretical perception of the body.
However, lust has shaped itself up into an extraordinary dimension, and has descended to an abysmal depth in this century. Therefore, seeing through the new-found reality in a new technique is vital, because it is a part of humanity. What else?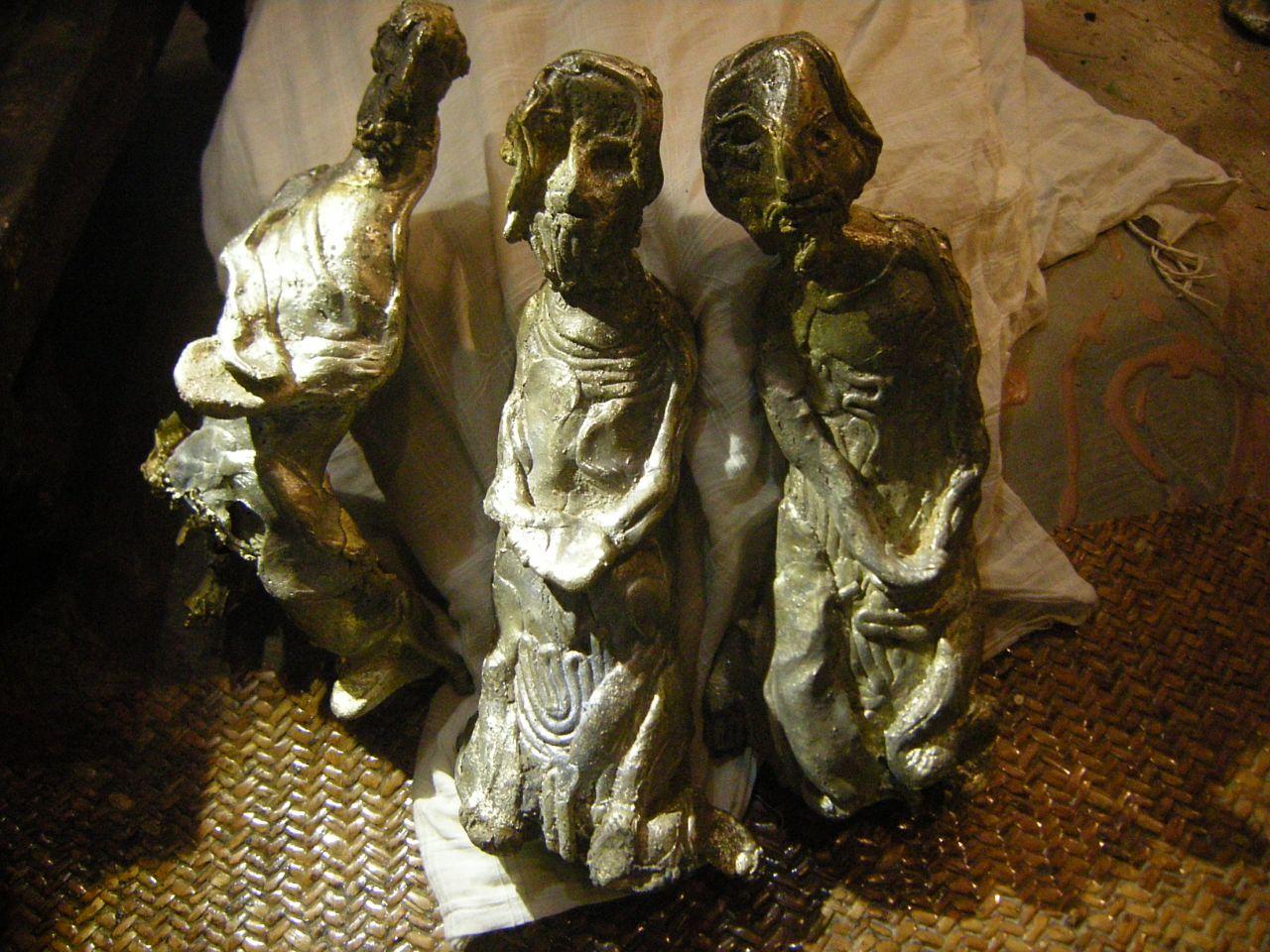 Knowledge is power, and our intention is to bring the power to you. We have initiated a thought movement that aims to strengthen democracy by bringing to you direct voices of important trailblazers and pathmakers, and reclaim deep and patient reflection as an important seed for relevant and sustainable action!
Help us take this movement forward. Support Inter-Actions today for as little as Rs. 100.
Donate
Donation to LILA is eligible for tax exemption u/s 80 G (5) (VI) of the Income Tax Act 1961 vide order no. NQ CIT (E) 6139 DEL-LE25902-16032015 dated 16/03/2015