LILA: You have varied experiences with different languages and peoples as a missionary working to spread the word of Christ and help individuals and communities in pain. Before you set out on this mission, you were in Tamil Nadu, your native place in South India. Could you tell us of your early linguistic contexts?
John Britto: My name is Maria Dhasan John Britto. I hail from Kurumpanai in Tamil Nadu. I am 35 years old. For the last 10 years, I have been a catholic priest in the congregation, Missionaries of Mary Immaculate (MMI). Tamil is my mother tongue, and since I come from the Kanyakumari district bordering with Kerala, I can also communicate in Malayalam. I learned English in my seminary formation and did my Philosophical Studies at the Jnana-Deepa Vidyapeeth, Pune, and Theology at the Carmelaram Theology College, Bangalore. During the time spent in Maharashtra and Karnataka, I got familiarized with Hindi and Kannada. Nevertheless, no matter whichever new language I learnt, I always preferred and prioritized my mother tongue over all other tongues, until my journey to Africa. My 7-year stay in Africa as a missionary worker really changed my views on holding on to a particular language.
LILA: When and why did you choose to be a priest? How did you go to Africa, and where?
JB: It was a sudden call, so to say, right after I had completed the final year at school, in 2001. During the holidays that followed, I remember, I was playing basketball when a Brother came to us, asking for directions to the nearby presbytery. Since no one volunteered, I accompanied him till his destination, and that was the beginning of my call. He convinced my mother to enroll me at the seminary, and she further convinced me to join. While I wasn't completely convinced of becoming a priest, I enrolled at the seminary to have a different experience of being away from home for some time. Eventually, the formation that moulded me also gave me the strength to have more experiences away from homeland for quite a long period.
The congregation that I belong to is 20 years old and our founder Fr. J.E Arul Raj, with his charismatic vision, is always encouraging each one of us. It is from him that I got the inspiration to become a missionary. I was ordained in 2008, and the same year I was consulted to go to Sierra Leone as one of the pioneers from our congregation.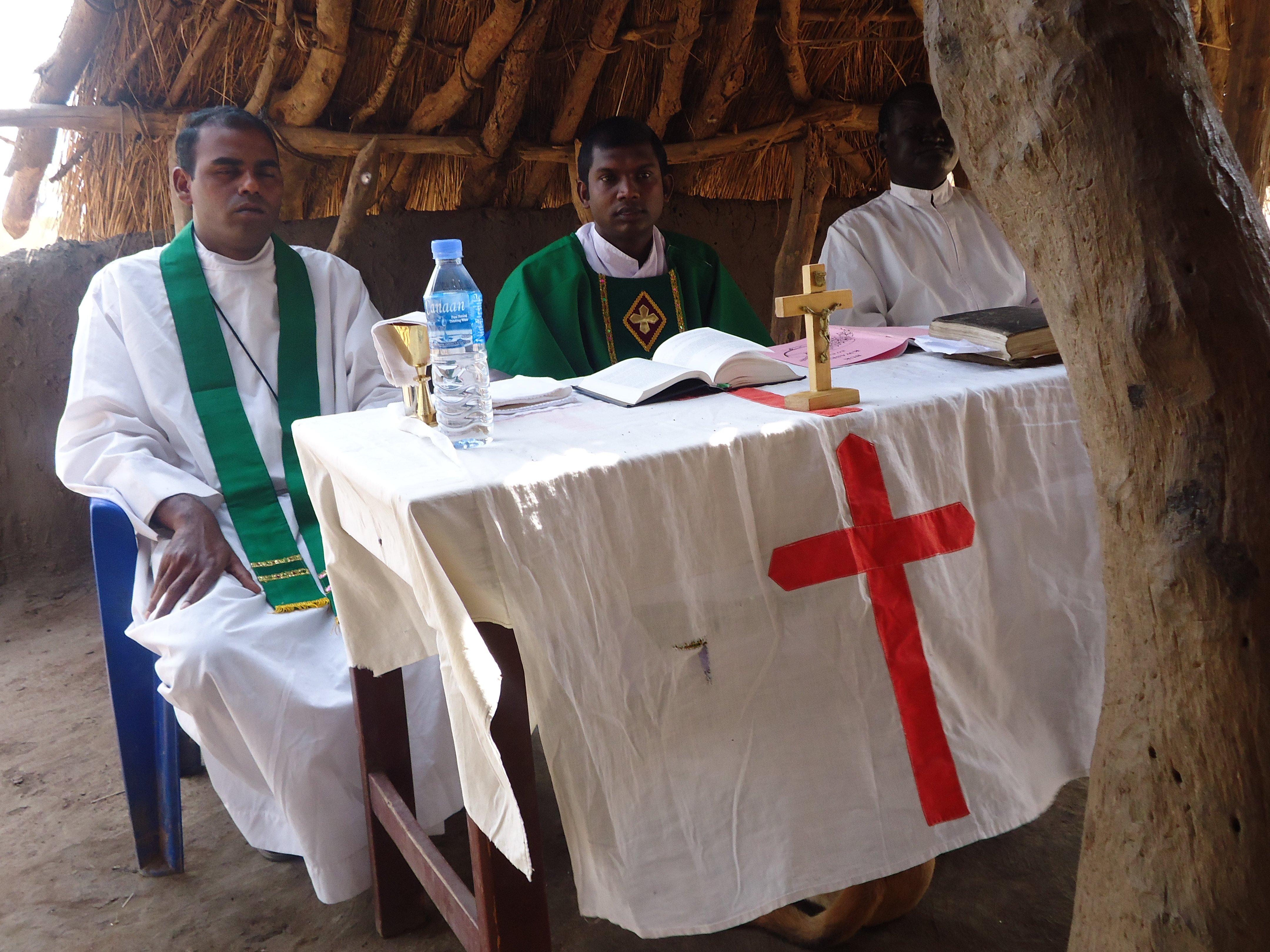 LILA: Can you tell us about your encounter with the land and the people of Sierra Leone? How did you find its nature, resources and life style? How did you learn the local languages?
JB: Every priest in our congregation selects his motto before the ordination, and accordingly I chose mine – "It is better to wear out than to rust out". I considered that the only qualification to my priesthood is the complete surrender to the faith. In the beginning, I had a different notion about missionary work, but when I reached Sierra Leone in 2008, right after the civil war, my life completely turned. As I landed at the Lungi airport, I experienced my first cultural shock, seeing so many black people together for the first time in my life. As I boarded the car, the bishop who had come to pick me up told me that we would have to travel for 5 more hours to reach our destination (Makeini). Ten minutes into the journey, I could not see through the car window because of the forest and the tukuls (the cone-shaped African huts). At that moment, I really felt like a scapegoat. So many thoughts were passing through my mind and I wanted to tell the bishop to send me back to India on the next flight. I wanted to cry out loud, and wondered if it was necessary for me at all, at the age of 25, to come so far away from my homeland. After an hour, suddenly, like an insight that shot into me through this grieving moment, I decided to myself, "let no tears from my eyes fall on this land till I return." It took for me nearly 6 months to accommodate myself in that land. In these 6 months, I learned Krio, Limba and a little bit of Thimne and started to celebrate the Holy Eucharist in Limba. After 8 months, I was appointed the parish priest at the St. Antony's Church, Yiffin, one of the most remote parishes in Koinaduku district, among a totally different group of people from the Koranko tribe, which is the most backward tribe among all the 16 tribes of Sierra Leone. The land in general is very fertile and well known for its minerals, especially diamonds. But this richness has not gotten translated to the local economy because of the civil war.
LILA: We understand that there were problems with regard to infrastructure, education, healthcare, witchcraft and superstitions. How did you deal with the multiplicity of these problems? How did language help you in negotiating this?
JB: When we think about Africa, we take for granted, all the 54 countries which constitute the continent. Look at Sierra Leone—there are no proper roads. To cover the 110 km-stretch of places where our mission is spread, we have to travel 8 hours, and when it rains, the travelling hours extend. There is no electricity, which means no use of electric goods (for emergency, we were provided with satellite Radio); no proper transport – the main means of transport is the motor bike (poda poda); and the houses are built with bamboo and other such material. About academic education in the rural areas, it is no exaggeration to say that it is not present at all. If they want to go to school, they have to walk 20 to 30 kms, which is a deterrent. Because of lack of food, the number of malnourished children is high. Our staple food at the mission was monkey-meat. The incidences of malaria and typhoid are great. Though the native medicines are effective, the death rate is high. The tribe with whom I was living was full of witchcraft, with human sacrifice still prevalent among them. Knowing their language is like knowing their culture. When you speak their language, they consider you as part of their family.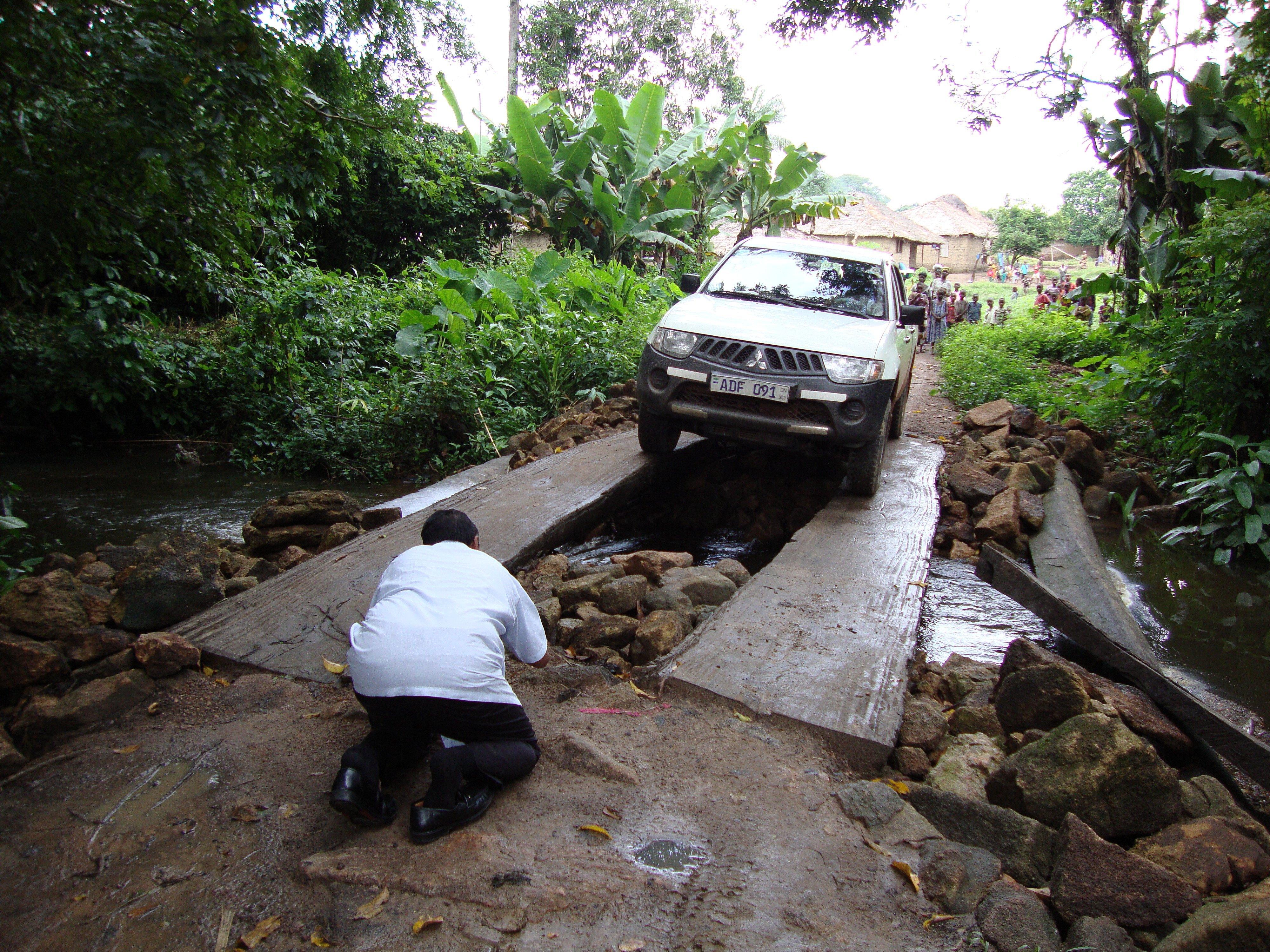 LILA: Did you find South Sudan different from Sierra Leone?
JB: After serving for 3 years in Sierra Leone, right after the Civil War, I was entering another country which was still being torn by civil war. I was always moving from one life-threatening situation to another. I was in South Sudan for three and a half years, and though it was tough, I felt satisfied because of the love and the acceptance of the people. Besides, I was now no more new to Africa. Today, I feel confident to freely mingle among the people and motivate them to have a better life.
LILA: How did you go on with your work in a war-ridden country like south Sudan?
JB: I was in Juba, the capital city of South Sudan. You know, that it is the youngest nation in the world, having gotten its independence from Sudan in the year 2012. I had the great opportunity to witness this event. With regard to our mission, we were invited by the archbishop of Juba, Most. Rev. Paulino Lukudu Loro. At the beginning, we were not given any specific territory to do our mission. We were 3 priests in all and found a place in and around Juba after 16 months of our arrival in South Sudan. We established the 4th Catholic parish in the city of Juba (Mary Queen of the Apostles Parish, Qurrei). We started our pastoral work and slowly entered the socio-pastoral activities, in the sense, working not only for the Catholics but also for the Protestants and the few Muslims settled there. Knowing the limitations of our funds, we tried for and got help from the UN. You may be aware of the great killing, which took place in Juba on 13 December 2013, where nearly 20,000 people and soldiers were killed. We were still inside our house, when everybody had already abandoned the city. After 3 days, we also went among the bushes and stayed there for 6 days, running here and there with the people whenever we heard gun shots. I also remember, on our way we gave a decent burial to the dead bodies which sometimes stayed there for days together. There are lots of things to share… in the middle of this dangerous situation, we also started to work in the refugee camps, building schools (with bamboo sticks and tin sheets), teaching some life skills etc…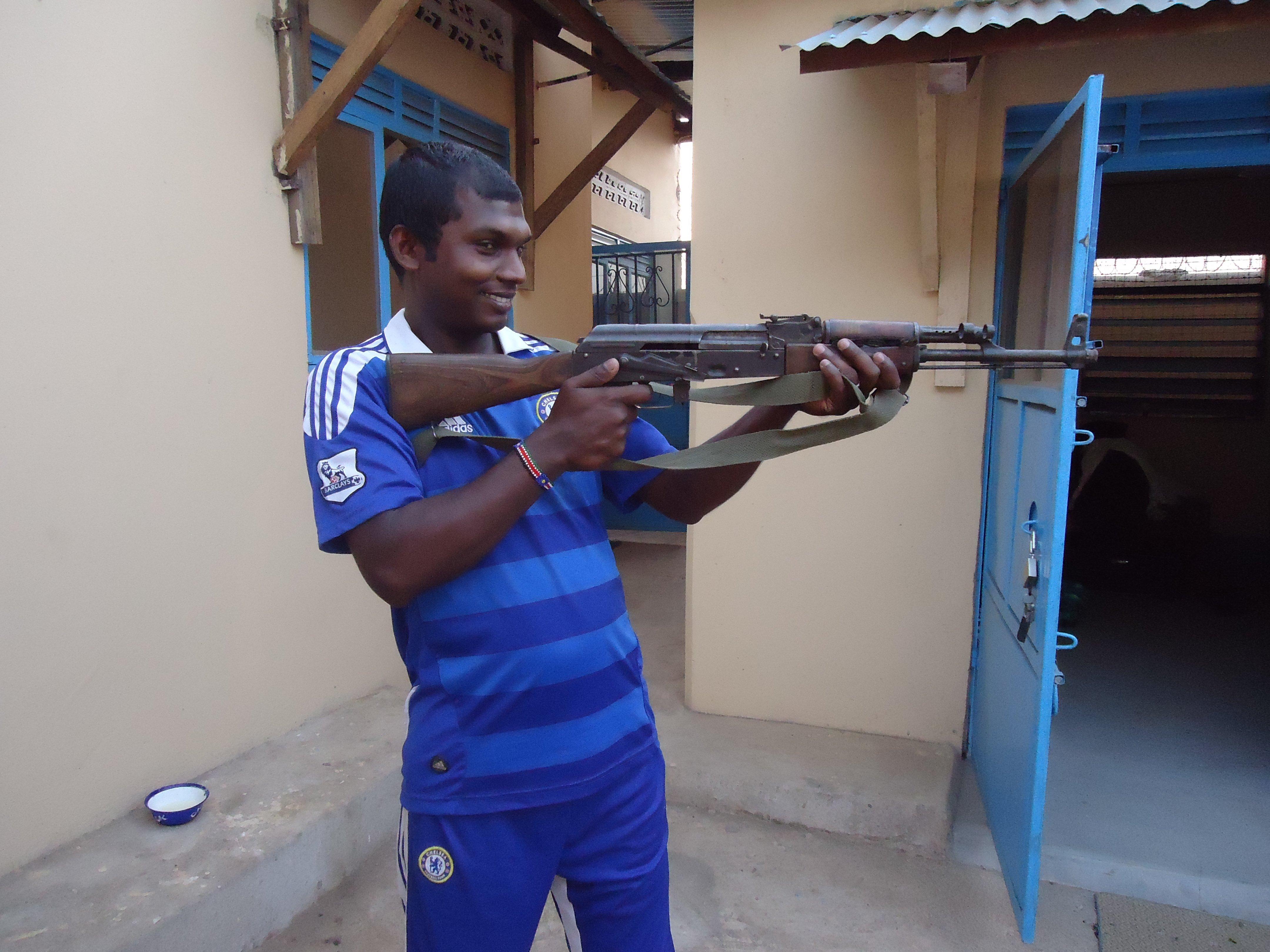 In our parish, we have 14 substations, and among these, 5 stations can't be reached by car. So I used to walk for hours together to reach them. Within a single parish we had different tribes like Bari, Mundari, Acholi and Sulk. I used to celebrate the mass in Arabic, English and Bari. If you don't know their language, you don't know the people. Language was the real bridge between me and the people. We started schools in almost every village. Even when we didn't have any infrastructure, we started the schools under the trees. In some places we also set up clinics and other such facilities. We did food security programmes, too. For all these, my congregation was always behind me with great support.
LILA: How can a war-ridden country keep Christian values?
JB: As you know, when Sudan was one country, the Muslims dominated. The separation came because of a religious fight. Even after the separation, we see the ideological influence of Islam socially and culturally present in South Sudan. 95% of the population is Christian, the majority of which is Protestant. Now, the fight is not among the people. The President, having a Catholic background and belonging to the largest tribe called the Dinka tribe, has difficulties with the Vice President, who has the background of Protestantism and belongs to the second largest tribe called Nuer. With regard to the Christian values, in my understanding, for them, the affinity to their tribe and its culture remains the primary concern. Then comes the aspect of faith. They see faith as a form of development. If some missionary comes, they build schools for us, church for us, and provide food for us – this is the mentality of the majority, but things are slowly changing.
LILA: How do you preach the word of God? Do you really convert the natives?
FJB: It is not a matter of conversion. I always think even if I don't have anything to give the people, my presence among them should be my gift for them. I just mingle with them. That gives them a lot of confidence and trust. For some villagers in Sierra Leone, even if you explain the concepts of electricity or train or about the world map for hours together, they can't understand. They are still in such a primitive state, and most times, after a long stay, I too feel like that. It is not about taking a new god to them. They already have faith in supreme power. It is like the story of Areopagus in the Bible – when they have a God without a name, I help them find a name to call out to, without changing their ritualistic, culturalist essence.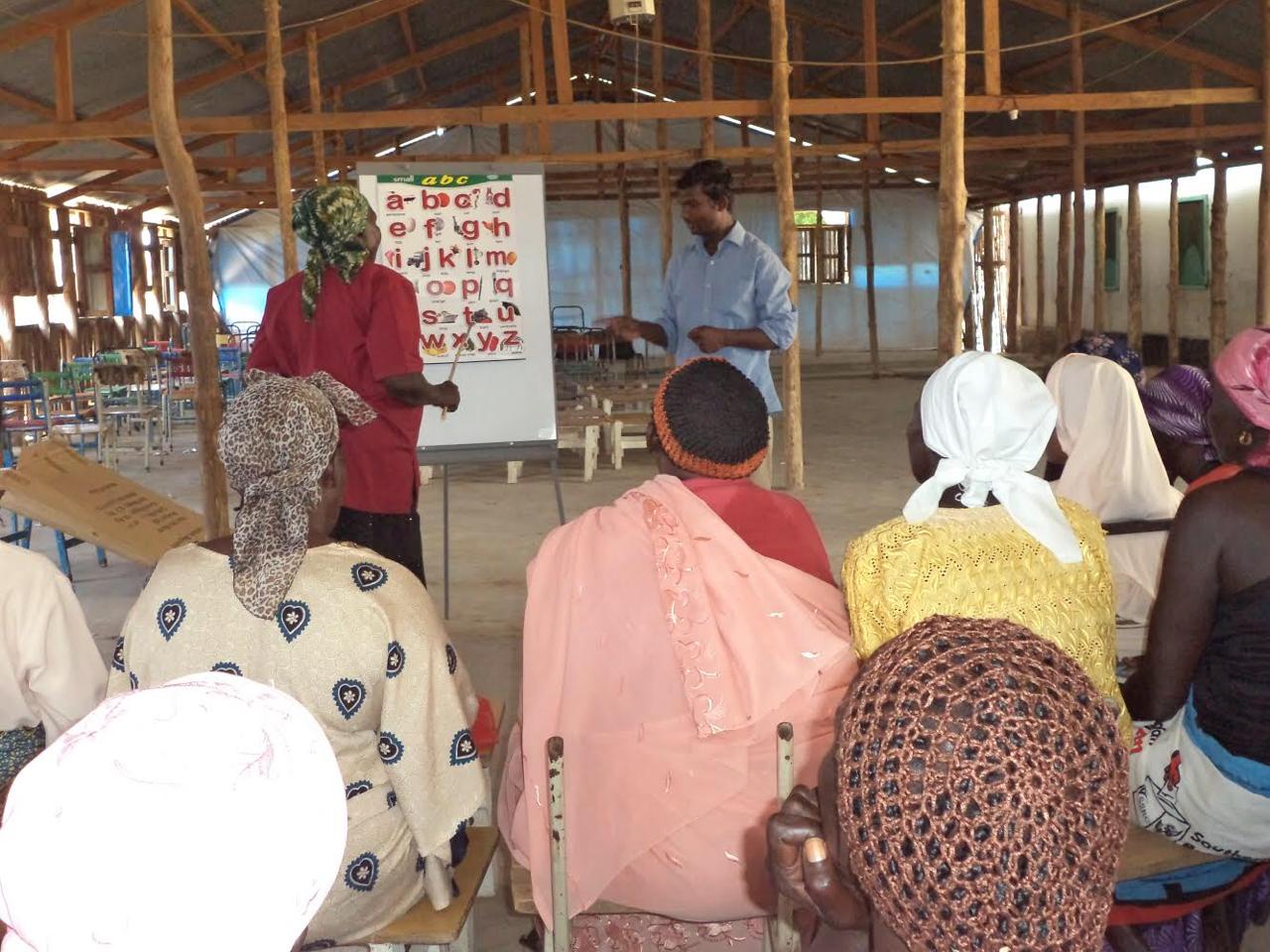 LILA: Now you are here in Germany to do your doctoral studies, how did you learn the language and how did you choose to compare "dharma" and "responsibility"?
JB: Actually, I did not choose to come to Germany. After being in Africa for 7 years, my superiors thought it was not good for me to be in a crisis area like South Sudan for such a long stretch. So, I took a break, and thus I am here. I had to learn German before coming here because that is the medium of communication at all masses and matter of the church here. So I did a 3-month language course in Chennai before leaving, and a one-year course in Germany on arrival, which was completely different from picking up different languages informally in Africa.
I am doing a comparative study of the Dharma in the Gita and the notion of 'responsibility' in the West. If you ask me why I took this subject, I would say, it is because after seeing most of the worst events in Africa, especially in South Sudan, in the recent times, I keep asking myself 'who is really responsible for these happenings…?' So many innocents are victimised for the sake of nothing… Is it God's responsibility or humans'? There are lots of questions…
Knowledge is power, and our intention is to bring the power to you. We have initiated a thought movement that aims to strengthen democracy by bringing to you direct voices of important trailblazers and pathmakers, and reclaim deep and patient reflection as an important seed for relevant and sustainable action!
Help us take this movement forward. Support Inter-Actions today for as little as Rs. 100.
Donate
Donation to LILA is eligible for tax exemption u/s 80 G (5) (VI) of the Income Tax Act 1961 vide order no. NQ CIT (E) 6139 DEL-LE25902-16032015 dated 16/03/2015