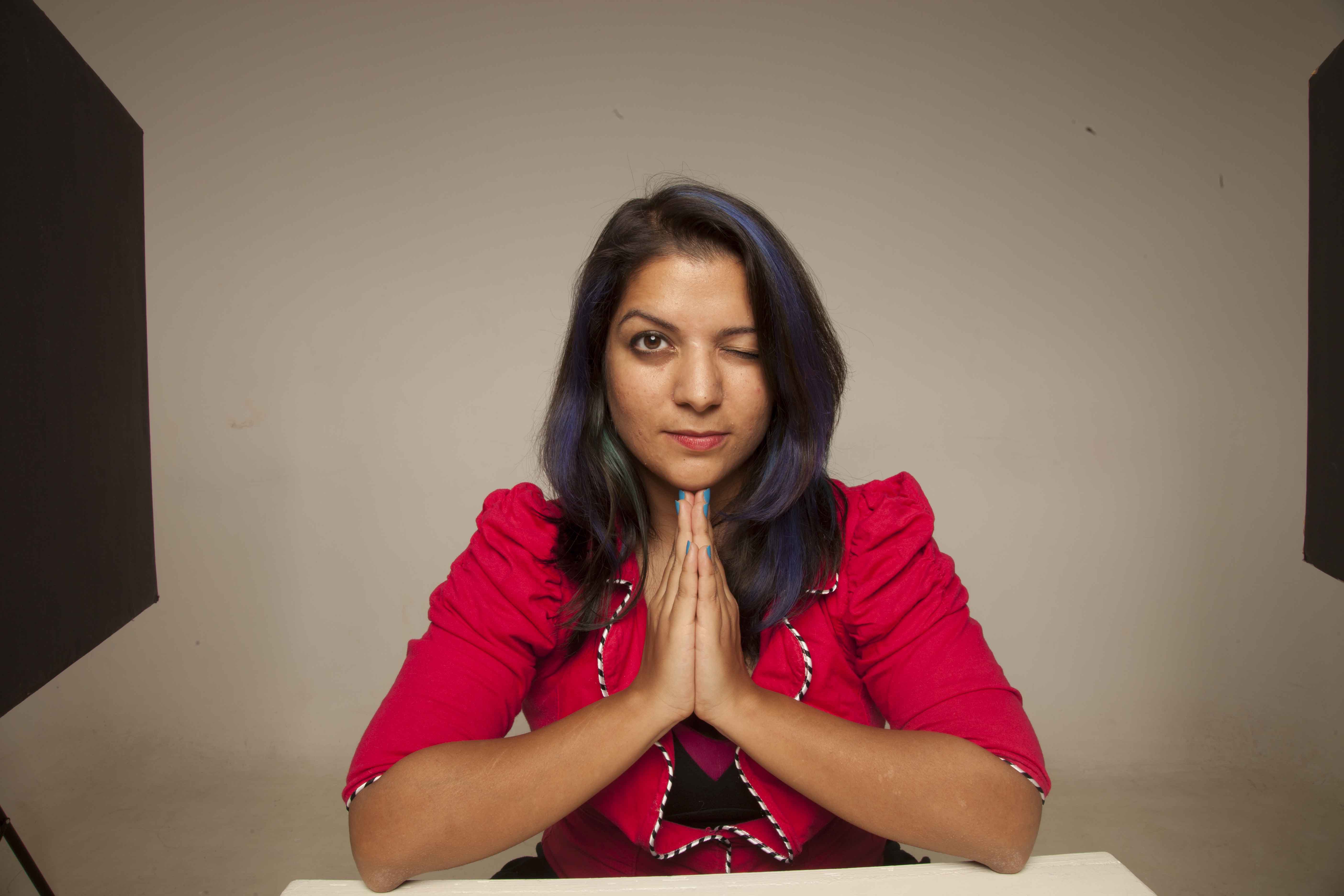 LILA: Thank you Aditi for agreeing to be a part of this issue of Inter-Actions on Language. You are one of the first stand-up comedians in the country. Returning from a job in production in the US, you took up comedy in India at a time when it was still an emerging medium. What encouraged you to take this step?
LILA: You have practically seen the emergence of stand-up comedy as a popular genre of comedy in the country. Till about a decade ago, the only comedy one saw was on film and television, either in the form of sketches, slapstick segments, or mimicry. Could you reflect on and provide some insight into the creation of an audience and market for novel media forms?
LILA: How does the market of comedy work today? Like many other fields, the market of creativity also seems to be stabilising at mediocrity. As you had mentioned in a conversation, the incentive for juvenile comedy is very high, while that of growth and better content is low. With businesses wanting to create and function within the space that sells, do you think there is space for genuine novelty and innovation in the field? How does a system of support work for such innovators in the present times?
LILA: The imperative to find creative means of dialogue and communication has become all the more pertinent in the today's polarised times. Proponents of theatre and stage performances say one of its most remarkable features is the creation of empathy with the audiences. Is that something you have experienced through comedy as well? How important do you think this is?
LILA: Speaking of empathy, comic situations are often created out of tragic, painful experiences. Like a fat person slipping on a banana peel evokes immediate laughter, even if the pain and injury is not recognised or empathised with. In other cases, some characters may be shown to undergo tragic, painful experiences but that pain is foregrounded in a certain comicality which insensitises the audience to the suffering. Comedy anchors itself in an abberation to the normal, and presupposes violence and tragedy on which it can feed. Do you agree with this premise? Is this a sustainable way for comedy?
LILA: Is there a possibility of comedy anchoring itself in elevation? Towards that inspiration, which the audience can take home, how should the comic language change? How do we bring back the comic philosopher who works with language to elevate and liberate the human spirit?
LILA: Recently, Hannah Gatsby created a sensation with her show 'Nannette' (available on Netflix), where she states her problems with comedy as a genre. One of them was that although comedy works because it diffuses tension over an issue, it does not move the issue towards resolution, and in fact, may even contribute to maintaining the status quo. You have also previously called comedy cathartic for your own personal pains. As somebody who agrees with the tension-dispelling quality of humour, do you agree with limitations posed by Gatsby? Do you think it can break the status quo?
LILA: Earlier popular forms of comedy included self-deprecating, or minority-deprecating humour, another criticism that Gatsby makes. We are seeing a change in this, however, with even popular channels gradually learning and becoming more aware and responsible towards what they put out. On the other hand, some comedians are now complaining about comedy becoming too prescriptive because of the stress on always being politically correct. How would you assess this progress in the language of comedy? Is there a middle space between the two-extremes? How can a comedian find and balance that space?
LILA: In a TEDx talk some years ago, you had compared comedy to a mosquito bite, saying it is a form of dissent where the audience doesn't even realise the intent till they have stopped laughing. However, these days we see many comedians being bashed by their audiences for taking strong political stands for or against certain individuals and ideologies. Even as it has become imperative to be political today, can we find a creative way of doing that, without further dividing audiences, and remaining inclusive yet subversive?
LILA: You are the first India comedian to talk about issues of gender, and probably the only one who continues to do so extensively (for which we are grateful, and hold you in high regard!). Branded as the comedian who always jokes about sanitary napkins, you have received both praise and rejection. Could you tell us about how you came to create a niche for yourself over an issue that is even today largely considered taboo? What kind of reactions have you received, and what keeps you going?
LILA: Lastly, you had recently said that comedy is still an emerging space, and there is still much to be seen and explored. What do you think is the unique feature of the language of comedy that keeps it relevant today? Where do you think it is headed, and where do you think it needs to go?
Knowledge is power, and our intention is to bring the power to you. We have initiated a thought movement that aims to strengthen democracy by bringing to you direct voices of important trailblazers and pathmakers, and reclaim deep and patient reflection as an important seed for relevant and sustainable action!
Help us take this movement forward. Support Inter-Actions today for as little as Rs. 100.
Donate
Donation to LILA is eligible for tax exemption u/s 80 G (5) (VI) of the Income Tax Act 1961 vide order no. NQ CIT (E) 6139 DEL-LE25902-16032015 dated 16/03/2015