Over two decades of tireless works, Anshu and his team at Goonj have brilliantly infused our otherwise mundane and impudent habits of 'donating' or 'doing charity' with a blissful sense of humility, and transformed the entire structure to be an organic ecosystem of healthy exchange among the have and the have-nots.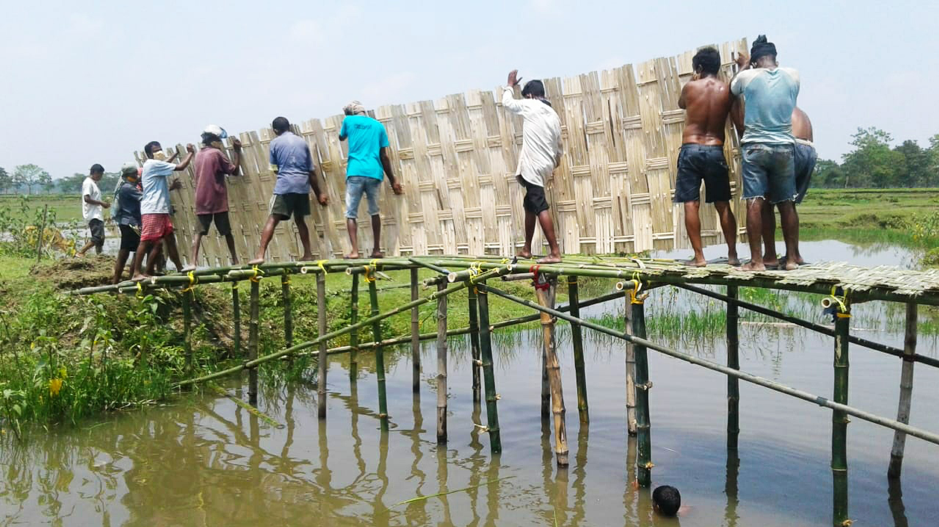 Among one of its first and foremost initiatives was the 'Cloth For Work' (now, 'Dignity For Work') initiative, where Goonj identifies infrastructural issues which need to be taken care of, such as cleaning ponds, digging wells, planting trees, building roads, repairing houses, etc. Then, they involve the local villages in such activities and reward the participants with foodgrains, clothes, utensils, and furniture – all collected in good shape and channelized to the villagers. In this way, Goonj has done a tremendous job of making the under-privileged realise what they're capable of achieving if they work towards a goal together, without depending on outside help.
Goonj has made it a primary point to work in cooperation with local organisations which highlight the mental, physical and economic issues encountered by the under-privileged communities in both rural and urban areas. Working in accordance with local organisations' capacities and organic connections with their home States has enabled Goonj to establish and develop a support system and presence wherever it is needed throughout India.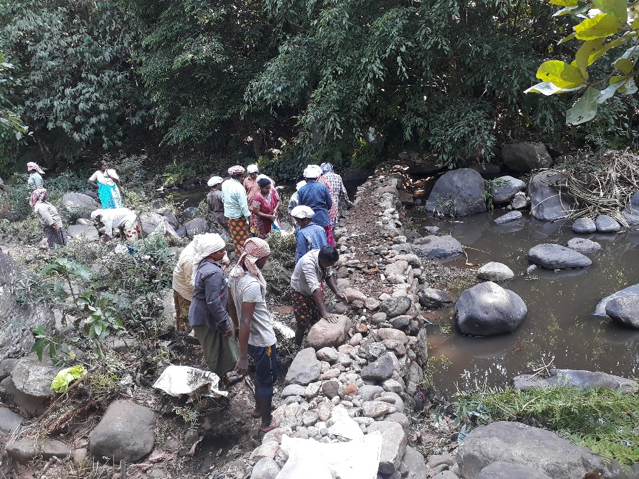 Self-empowerment is a delicate issue in a country laden with illegal liquor, poverty, religious fanaticism and simply the lack of opportunity to celebrate basic choices and rights. Creating that opportunity is a challenge and the team at Goonj has done it successfully, several times, by making the villagers lead, by making them put together the solution with minimal outside help, as mentioned earlier.
For example, in 2008, Goonj received 30 truckloads of disaster-wastage clothing material from the district administration of Saharsa, which they put into a quilt making business run by the rural women. It started in Sukhasan village in Madhepura district and gradually expanded throughout Bihar via many sujni centres. Goonj paid for each sujni (quilt) which resulted in the production of 24,000 quilts in the very first year. Made by 285 women, these quilts were channelised to the specially-abled and the elderly women across five villages in the state.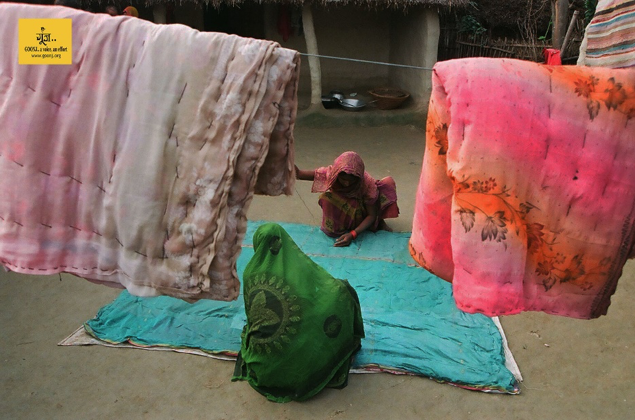 While it's comparatively easy to arrange for some relief on a temporary basis, like during a disaster or a temporary crisis, it takes commitment and courage along with long-term planning and strategy to find solutions to long-term crises that can also grow a self-sustainable network.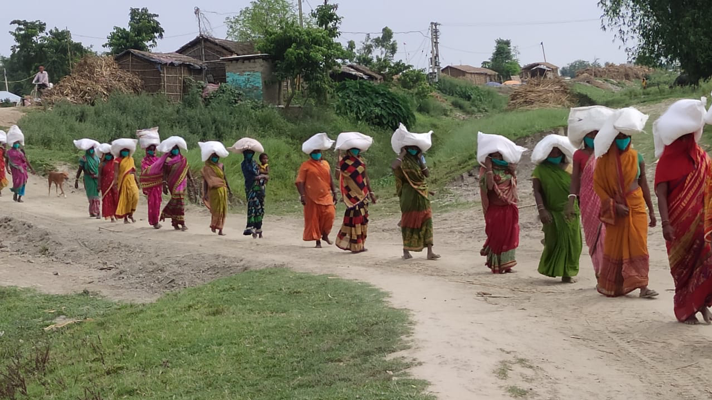 It took us a pandemic to realise that there cannot be any 'us' or 'them'. As long as we refuse to sacrifice the ego of the 'giver,' we'll always be a part of a poor, under-privileged society. As Rabindranath Tagore said in one of his poems, 'it's you who've placed me eternally in your debt by so gracefully accepting what humble offering I had for you.' It's time to realise the dignity is shared equally with much grace by the haves and the have-nots in a progressive society.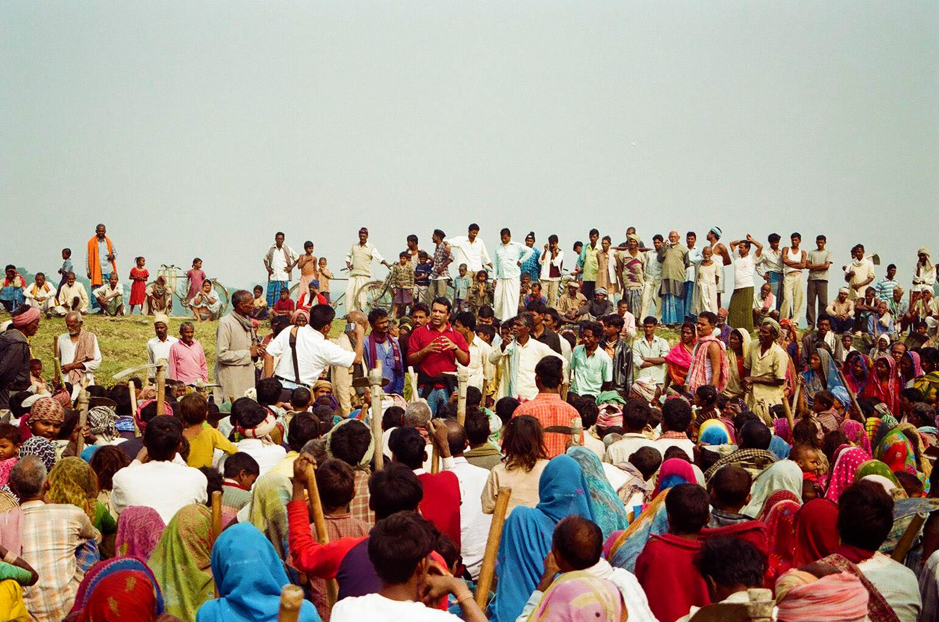 We wish the prestigious Magsaysay winner, our Renaissance Person Anshu Gupta, the best for his pathfinding efforts to bring this nation under one umbrella. An exceptional visionary, he has brought us to believe in the development and growth of an organic India, where we'll witness and be part of a graceful co-existence of all – an essential exchange in transforming the mutual connection among com
Knowledge is power, and our intention is to bring the power to you. We have initiated a thought movement that aims to strengthen democracy by bringing to you direct voices of important trailblazers and pathmakers, and reclaim deep and patient reflection as an important seed for relevant and sustainable action!
Help us take this movement forward. Support Inter-Actions today for as little as Rs. 100.
Donate
Donation to LILA is eligible for tax exemption u/s 80 G (5) (VI) of the Income Tax Act 1961 vide order no. NQ CIT (E) 6139 DEL-LE25902-16032015 dated 16/03/2015