The story of Inter-Actions is an evolving lila – a creative play founded on reflective thinking. This Quarterly has been born out of a felt need to inspire, initiate and sustain 'thought' in the public space today. Our time, marked by the rate of change affecting it rather than the change itself, has shown us that Milan Kundera was right: "There is a secret bond between slowness and memory, between speed and forgetting." And, we have learnt over and over that "the struggle of man against power is the struggle of memory against forgetting".
In an effort to reclaim for this publication, the lessons embedded in our own memories, we would like to invite you to the beginnings of Inter-Actions. In Dec 2013, LILA concluded its 6 months of continuous programming in Delhi, including the conduct of the first edition of our signature LILA PRISM Lectures. Even as our curated events were being received well, we were beginning to think that our philosophical intent to be 'translocal', as evident in the name of the Foundation, can be met only if we created a free online space for reflection. It affected us greatly that the space for 'dialogue' was shrinking in the public realm, and that time-bound public programmes in specific locales would not help us reflect on, discuss and address issues of vital significance in a scalable and long-term manner. Hence, was born the idea of an online debate platform – a medium that clearly aspired to expand the middle space of conversation.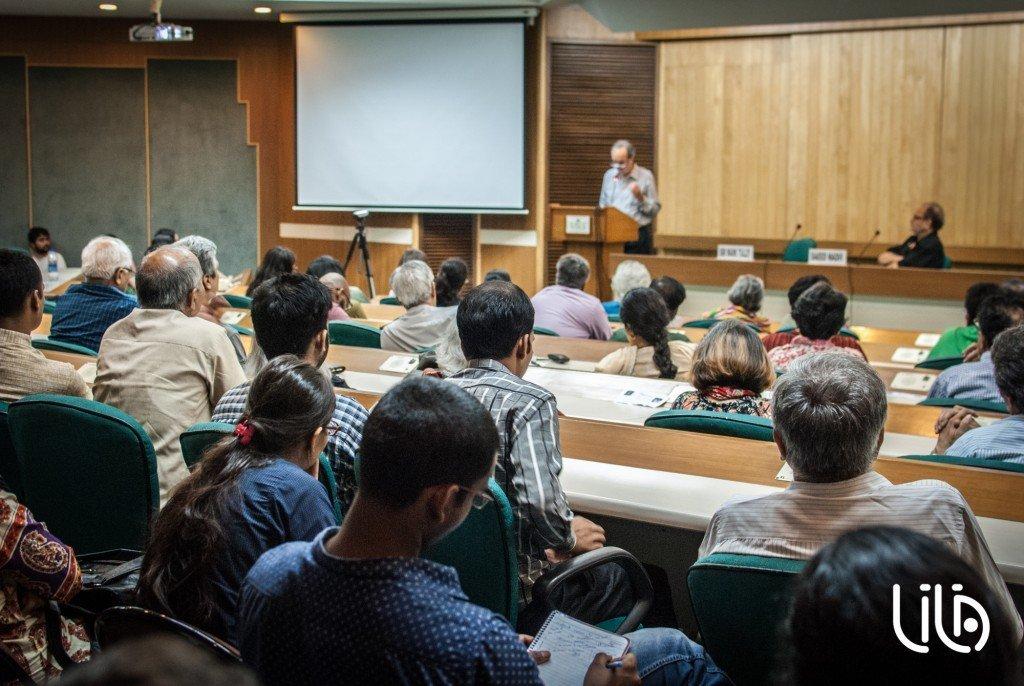 The idea and the name were mooted by Samuel Buchoul, a philosophy scholar and a core member of the then LILA band, who served as our webmaster, multi-media specialist, blogger, and photographer. As it always happens with LILA, in a few days, on 15 January 2014, we launched the platform, with Harsh Mander and Ananya Rao writing about how "the bitter cold, the cruel dark, the inevitable exile, the indifferent gaze have all returned, this time, to Muzaffarnagar," in the wake of the communal violence. Since then, for a year and a half, every Friday we published a debate – a reflective dialogue on a topical issue. The discussions ranged from poetry to the Ebola epidemic; mathematics to visual arts, election fever to sex work, union budget to the football world cup. More than 150 writers from different parts of the world wrote for this publication, engaging us in their deliberations.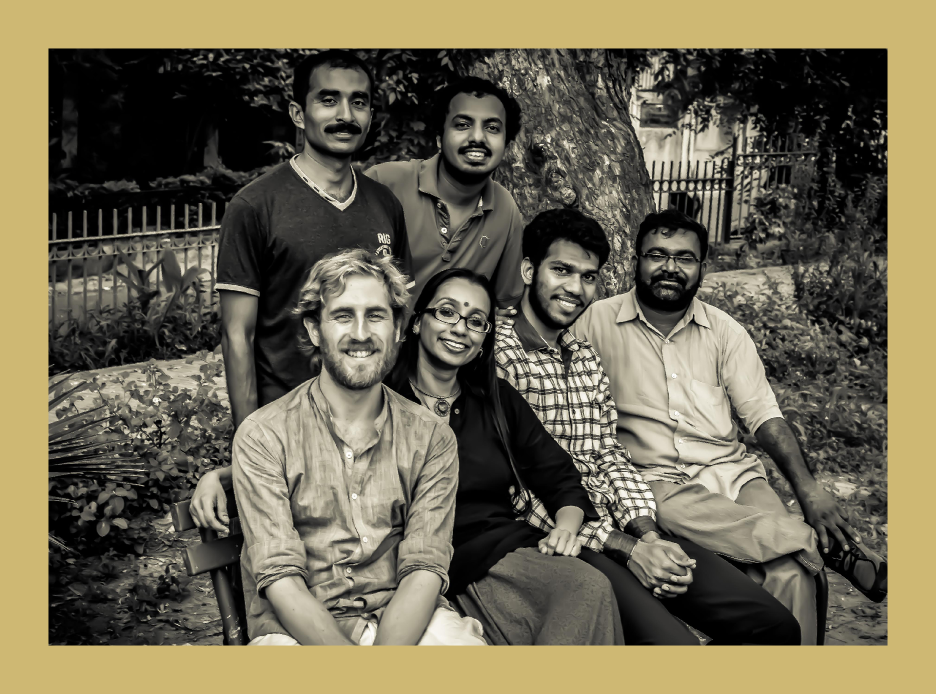 By mid-2015, we realised that the medium had to continuously evolve and scale up to match the editorial effort of our team, as well as the thinkers that contributed from a range of fields. Amid our hectic public programming work, our three-member team decided to suspend the publication, sitting in a cafeteria in Delhi's Green Park, knowing very well we would restore it, and reclaim it manifold one day.
That day arrived another year and a half later, on 1 July 2018. The Quarterly that you read now, is a continuation of the original weekly dialogue forum. Now, another team has organically come together to bring INTER-ACTIONS to the reader as a full-fledged multi-LILA-medium. Our circumstances have not changed; our fibre seems to have matured a bit more, to hold more water. We are still volunteers, all of us. This multimedium is a convergence of the commitment, expertise and enterprise of our decentred team. Our offices are where our current members are: Andhra Pradesh, Delhi, Gujarat, Haryana, Jammu and Kashmir, Maharashtra… Besides our own team, hundreds of people participated in a pre-launch online survey on 'reading', the results of which shall continue to inform and inspire the form and content of INTER-ACTIONS. As we sit in different parts of the country and work online to interact with each other, we see our contributors from different walks of life welcoming our spirit, and volunteering to offer their matter to build this thought space.
Even as INTER-ACTIONS comes to you in a reader-friendly online format with a faster and more democratic outreach, like Kundera, we would also like to remind our readers of the delights of slowness. Our request to each of you is to appreciate this publication as you would a print quarterly – that it comes to you only once in three months means something to us, and we hope it would mean something to you, too. We hope you will slow down on your track, take a deep breath, settle down with a cuppa and read each of our features. Take your time with them. They are deceptively short, but we guarantee their intensity. They deserve to be slept over.
The Terra-Sutra connect – Our larger vision for Organic Governance
INTER-ACTIONS is a part of LILA's second phase activities that are organically connected on a thread of governance. Our hope is to slowly spin a yarn of Organic Governance, which can be adapted for locales in different parts of the world, making it a translocal phenomenon – a Terra-Sutra indeed! The Terra-Sutra vision of individual transformation, community formation, and cultural evolution is based on the principles of Organic Governance as depicted in a guiding figure called LILA Terra-Sutra Chakra.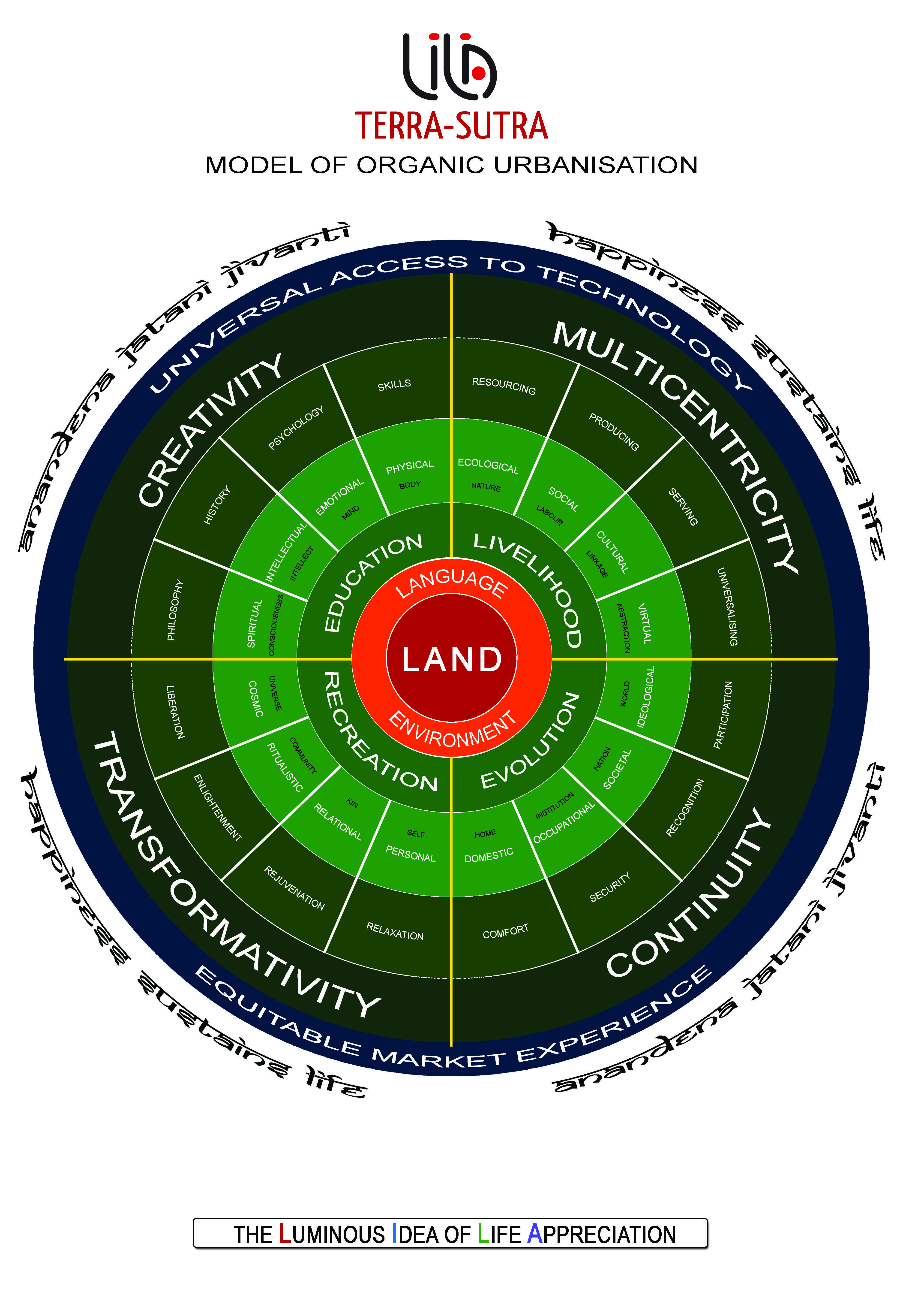 We have derived our thematic structure for INTER-ACTIONS from the Terra-Sutra Chakra. Hence, over the first phase of developing our platform, we shall publish 12 thematic bodies of relevant and transformative cultural material in organic formats.
The themes are organised into four triads:
Body, Language, Mind
Education, Ecosystem, Livelihood
Intellect, Market, Evolution
Consciousness, Technology, Play.
We curate each theme-based issue with an intent to associate and interlink – not fuse and homogenise – ideas, people, languages, practices and histories across India and beyond. Towards the possibility of creative revelations at each stage of this Quarterly's evolution, the themes are seen through four prisms, Development, Culture, Philosophy, and Governance, which were the annual themes for the first phase of LILA called PRISM – an acronym for Performativity, Relevance, Innovation, Sustainability and Multiplicity. Further, translation as an idea and as a practice finds great importance in the conceptualisation and evolution of this publication, given the linguistic plurality of our immediate Indian context as well as considering the translocal dreams of the enterprise of Terra-Sutra. This diversity of themes, contributors, languages and formats, thus, makes INTER-ACTIONS a veritable multi-LILA medium.
LILA set out on a new adventure of connections in Jan 2017, when we closed our PRISM phase and entered our second phase, Terra-Sutra. Through our first five years of prismatic engagements with various fields of knowledge and creativity, we came to realise that rather than continuing to invest our tiny team's effort in public events in particular locales, we must make grassroots interventions in both thought and action, if we have to realistically inter-act with the living world today. Hence, we began focussing on 'education' in the most equitable and organic sense of the term—theoretically through an ongoing series of intense conversations called Kaapi LILA (literally 'lila' over coffee) with field experts, and practically, by launching an innovative grassroots education programme, LILA Terra-Sutra Indigo Lingo, using a specially developed organic education methodology, MAGNETO.
Left: Kaapi LILA session on 'Success and Enrichment vis-a-vis Education' held at P-cube House in Pune (2018); Right: Singing 'Hum honge kaamiyaab' at a LILA Terra-Sutra Indigo Lingo session in Delhi.


It is as a way to reflect upon the multidynamic connections among thought, word and action that we have re-conceptualised our debate platform as a full-fledged cultural publication now. As we work with organic thinkers in various fields who are our contributors, our New Renaissance People, we feel the need to reclaim some of the lost beauties of the senses. Hence, this Quarterly is not a site from where one passively consumes content and goes. It is a place to linger, reflect, evolve, dream and imagine. It is a site reclaiming slowness care and remembrance. It is a habitual meeting place of thought and technology. Thus does one find EP Unny's playful hand bringing the human touch to the masthead of this digital publication, making it known that it is meant to be a lilaightful space to pause and admire the beauties of being human, and yet moving on.
We hope this Quarterly will facilitate an atmosphere and create a ground for reflective thinking, creative collaboration, cultural camaraderie and critical thinking on various streams of knowledge and creativity. That as we go, it will
• build a circle of thinkers who can relevantly connect many enriching histories of ideas with our contemporaneity towards exploring organic solutions for our times.
• identify new talents, movements, discourses and trends in various fields of knowledge and creativity from different regions and languages and actualise a horizontal educational continuum wherein the participants understand one another as peers in an equitable cultural exploration.
• nurture and expand a middle space of democratic conversations that brings together both the mainstream as well as marginalised diversity of India and the world, in a creative and compassionate manner.
• celebrate various linguistic traditions within India and beyond, and foster the organic connections among literatures, arts, sciences, social sciences, and the society in an effective way
• reach beyond the isolating boundaries of time, space and form, and connect different themes concerning the phenomena and beyond, in a multi-disciplinary field of exploration, bridging the rigour of ideation and the performativity of execution.
Today, many of us tend to talk about losing our loves to speed, but seem to get lost about how to reclaim them. Hence, we relearn slowness here, keeping apathy at bay. We seem to have forgotten how to weave hope for our children. Hence, sitting still is practised here, but not without an active mind. And, we welcome you to join us on this exploration of the translocal possibilities of being and becoming a Terra-Sutra community and an unperfect swaraj of happiness across distances.
Knowledge is power, and our intention is to bring the power to you. We have initiated a thought movement that aims to strengthen democracy by bringing to you direct voices of important trailblazers and pathmakers, and reclaim deep and patient reflection as an important seed for relevant and sustainable action!
Help us take this movement forward. Support Inter-Actions today for as little as Rs. 100.
Donate
Donation to LILA is eligible for tax exemption u/s 80 G (5) (VI) of the Income Tax Act 1961 vide order no. NQ CIT (E) 6139 DEL-LE25902-16032015 dated 16/03/2015