Our Team
Inter-Actions, like every other arm of LILA, is a multi-centred space. Being a trans-institutional organisation, we do not rest our togetherness in physical proximity alone. We understand the simultaneous contributions of various sites of creativity as essential on our happiness route. Our vision of leadership emphasises non-linear development, allowing actors from different centres to interact freely and creatively. At Inter-Actions, our volunteering team members and consultants function from different locations, mostly online. We share the work and develop interactive leadership in various functional areas.
Rizio
Patron and Mentor
Rizio B Yohannan is a writer, educationist, translator and governance thinker. Her multi-dynamic professional experience spans two decades of work in journalism, book publishing, academics and institution-building. She is the Founder and Patron of LILA Foundation for Translocal Initiatives, a think-tank engaged in multidisciplinary and intercultural knowledge production, dissemination and conservation. She was the CEO and Publisher of The Marg Foundation (2018-2021), which publishes MARG, India's oldest arts magazine. Earlier, at various stages in her career, she was affiliated to houses such as the Malayalam Manorama Group, Macmillan India, Navneet Publications, and Katha, and the Universities of Madras, Mumbai, and Kerala; Calicut University, Central University of Kerala and Shiv Nadar University, New Delhi. She has played significant roles in establishing various departments and centres in some of these spaces. Her works including collections of poetry, novels, critical volumes, edited works, research papers and socio-cultural studies, have been published by Harper Collins, Cambridge University Press, Indiana University Press, Kendra Sahitya Akademi, New Delhi, and several journals and magazines across the world. She has been a long-time associate of the Indo-Swedish translation project, under which she translated and introduced various writers from the two countries. She was part of the International Visitor Leadership Programme – 2010 of the US Department of State. Her PhD focuses on the intersection of Literature and Philosophy with special reference to the school of Samkhya. She has been on the editorial and advisory boards of various publications and organisations, and has held workshops and seminars for capacity building in different parts of India and abroad. She was the Creative Director of ILF Samanvay, the annual Indian Languages Festival of the India Habitat Centre, New Delhi, during 2015-16.
Shivani Karmarkar
Shivani Karmarkar is an anthropologist with specialization in social development and a background in journalism, research and project coordination. Her experience includes designing and conducting surveys and interviews for academic as well as journalistic projects and developing courses and pedagogic methodologies for adult learning programmes. Having worked as a journalist with organisations like Bloomberg and Cogencis (formerly Newswire18), she also has a natural disposition to engage with diverse people and document their stories.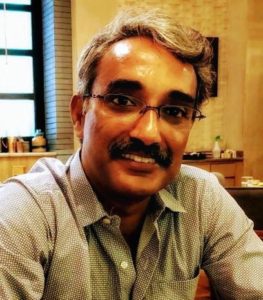 Seby Thomas
Director strategy (Honorary)
Seby Thomas specialises in amalgamating technology, processes and people relations to achieve growth and visibility of Inter-Actions. With an MTech ( IIT Roorkee) and his qualification in Business Management (IIM Indore) coupled with his 24 years of cross-sector leadership experience in the Indian Army, he handles the Strategic, Management and Technological aspects of LILA. Currently he is Business Systems Consultant at Wells Fargo, Bangalore, and lives with his two daughters. He also serves as Management Consultant of The Marg Foundation, Mumbai, which publishes India's first magazine of the arts, Marg.

Dolonchampa Chakraborty
Commissioning Editor
An Indian poet writing in Bangla, Dolonchampa Chakraborty is a promising voice among the younger writers in the country. A translator and editor for the language pairs of English-Bengali and English-Hindi, she works to expand the borders of languages in India. She is the editor of The Nilgiri Wagon and also works as a transcriptionist.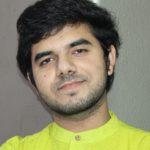 Sanchit Toor
Culture Editor
Sanchit Toor is a graduate student specialising in South Asian literature in the Department of English at Ashoka University. An alumnus of the Young India Fellowship programme, he is broadly interested in the questions of orality, language, and translation, and is currently working on some ethnographic projects. When he is not narrating how he came to study literature following a degree in Neuroscience, he loves to translate and teach.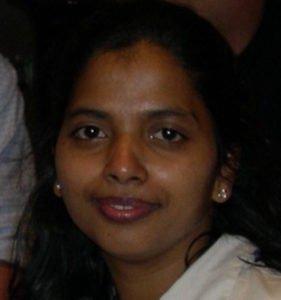 Sheeba Abraham
Website Developer
Sheeba was a working professional in a reputed multinational company. In an effort to balance priorities between family and professional life, she decided to be a freelance WordPress Developer and has been at it for about five years now. She specialises in Theme development and has developed several types of websites.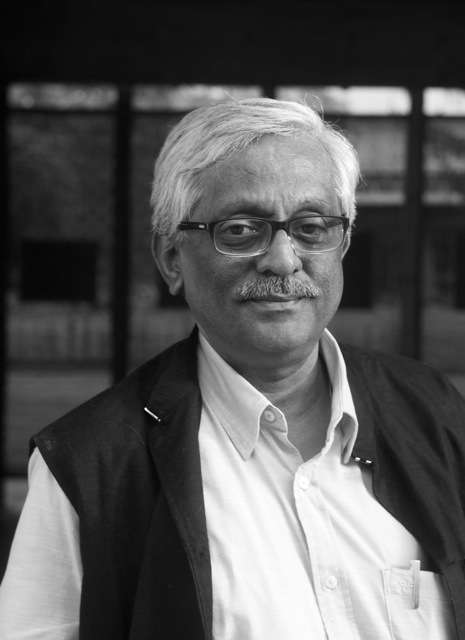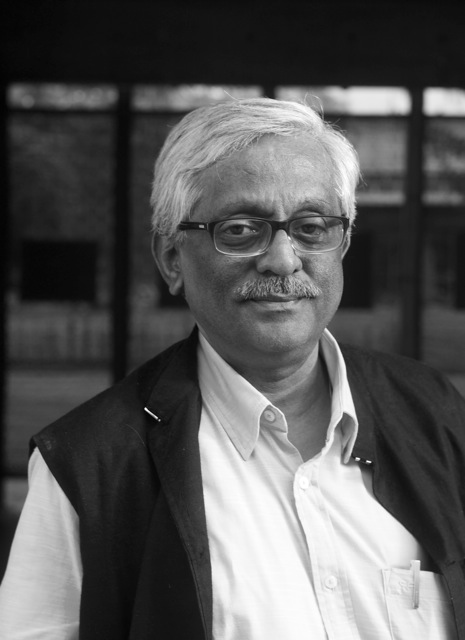 EP Unny
Ideation and Design
It is EP Unny's lila that one sees on the Inter-Actions masthead. His little figures have helped us retain the human touch in a largely digital world. Unny is one of the most important Indian political cartoonists of our times, and has been one of LILA's greatest supporters. On The Indian Express, he has been doing 'Business as Usual' for the past 15 years without a day's break!. His publications include Spices and Souls – A Doodler's Journey through Kerala and Santa and the Scribes: The Making of Fort Kochi among others. Currently, he is working on a comparative 'biography of cartoons' in India. His regular panel Leelatoon will be a permanent feature on Inter-Actions.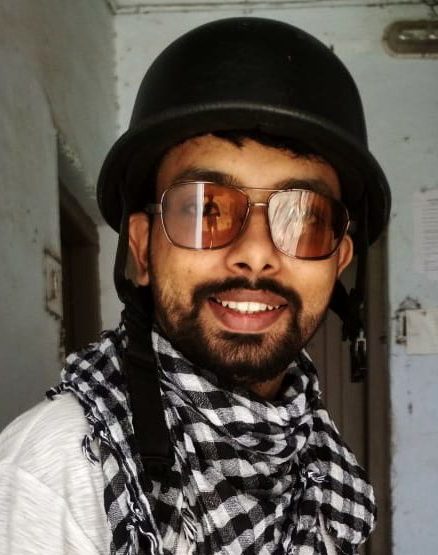 Martin Tom
Graphic Design
Martin Tom is a photophile interested in Graphic Arts. He has a Masters degree in Engish and Comparative Literature and is completing his doctoral research in Colonial Photography. His other interests involve wine-making and alternative therapies. Martin has designed the cover as well as the favicon for Inter-Actions.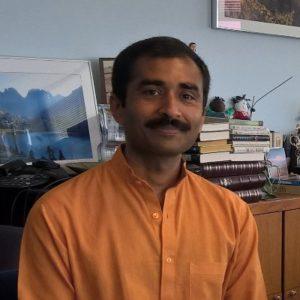 Lijo Chacko
Goodwill Ambassador
Lijo Chacko is Executive Director at Government to Citizen Changemakers Foundation and The Vasudhaiva Kutumbakam Foundation. He is also the Head of CSR of Synergy Marine Group, and a fellow traveller for various organisations/initiatives in the social space, such as Gurupuraskar Foundation, Estah, Mauna Dhwani, Citizens for Public Leadership to mention a few. Commissioned into the Indian Navy in 1996, Lijo was part of the team which constructed India's first indigenous nuclear propelled submarine, and headed the Submarines' Division in the Naval Dockyard, Mumbai. Lijo is an avid outdoorsman, and the author of Everest Diary, a journal on his ascent of Mt Everest, which has been published in Malayalam. He is available on Linked here and his Twitter handle is @lijoschacko.
Hemang Mehta
Social Media
A graphic designer by profession and photographer by passion, Hemang loves to turn the ordinary into the extra-ordinary. With a knack for perfection, he enjoys travelling far and wide to blend different art mediums and create his signature style. He has worked with industry stalwarts both in India and overseas; he has learnt a lot from projects such as short film-making and retail branding in Australia, graphic design and 3D animation at ISRO, to name a few. He strongly believes that a well-communicated design is a must for the rapidly growing knowledge sector. This keeps him occupied and inspired to push his personal boundaries.
Smriti Vohra
Smiti Vohra is a freelance editor focussing on the Humanities and Social Sciences. She is interested in all aspects of language, literature, cultural history and creativity in the performing and visual arts. She is currently editing artist Priya Ravish Mehra's upcoming book.
Samuel Buchoul
Samuel Buchoul, associated with LILA as a core member from 2013 to 2016, conceptualised LILA Inter-Actions as an original platform for reflective debates on topical issues. He ran it for a year and a half. Samuel studied communication and information and then turned to Philosophy and Buddhism.He designed and coded the various websites of LILA during his time here, edited our publications, and did graphic design, multimedia work and photography. In 2017 he launched a new space for philosophy and literature, the Institute for the Study of Texts.
Akshay Kothawale
Akshay Kothawale is an IT engineer with nearly a decade of experience in UI/UX designing. He is passionate about social issues and wants to engage meaningfully with them. He is interested in creating websites for organisations engaged in socially relevant and impactful work. Akshay was a part of the website announcement project for Inter-Actions.
Shalini Karmarkar
Shalini Karmarkar is currently studying a triple major in Psychology, Sociology and English at Christ (Deemed to be) University. She likes to dance, write and read about new and interesting ideas.
Rupal Bhandari
Rupal Bhandari is a 25 year old feminist, trying to find the best way to make a relevant contribution to the world. She has a Master's degree in English Literature from Hindu College. When not buried in her laptop at work studying the impact technology is having on businesses, she spends her time reading, writing, travelling, and discovering the best food. You can find her on Instagram as @TheLoudBrainedBrownGirl.
Asavari Karmarkar
Asavari Karmarkar is a graphic designer who worked at the Central Production Centre, Doordarshan TV for over a decade before diverting her attention to her two daughters. She has recently revived her art practice by dabbling with oil on canvas and also consulting and creating designs for Inter-Actions.