Rabbi Lisa Edwards has been a Jewish lesbian activist from the pulpit, in the classroom, on the Web and in the streets of Los Angeles for over 25 years. Since 1994 she has been a rabbi at the Los Angeles congregation Beth Chayim Chadashim (BCC), 'House of New Life', the first synagogue in the world founded by the LGBT community (1972). Today it is an LGBTQ+ inclusive, progressive, diverse community celebrating Jewish faith and culture. In July 2019, Rabbi Edwards will become BCC's first Rabbi Emerita.
Rabbi Edwards is widely published in books and journals on queer and Jewish topics, as well as on websites where her scholarship on traditional Jewish texts combines with the personal and the contemporary. Rabbi Edwards was named by The Jewish Daily Forward in 2013 as one of 36 "Most Inspiring Rabbis," in 2014, as one of seven LGBT "Leaders and Legends" in the City of Los Angeles, in 2016 by The Lavender Project as a "Pioneer of LA Pride: LGBT Activist & Spiritual Leader," and in March 2019, in the California State Legislature's celebration of Women's History Month, Rabbi Edwards was chosen by Assembly member Sydney Kamlager-Dove as "Woman of the Year" from District 54 (one of 120 California Women of the Year – one chosen by each elected official in the State Assembly and the Senate).
In addition to ordination as a rabbi and a masters in Hebrew Letters from Hebrew Union College-Jewish Institute of Religion (HUC-JIR) – the seminary of the Reform Movement of Judaism – Lisa Edwards holds a BA from Brown University, an MA from the University of Chicago, and a Ph.D. in English Literature from the University of Iowa.
Rabbi Edwards and her wife, lesbian activist and archivist Tracy Moore, have been together since 1985, marrying in a Jewish ceremony in 1995 (co-officiated by Lisa's brother Rabbi Larry Edwards and Rabbi Laura Geller, the third woman ordained by the Reform movement) in a California civil ceremony in 2008 (officiated by then Speaker of the CA State Assembly Karen Bass, who is now a U.S. Congress member and Rabbi Geller).
Tracy is the organiser, interviewer and editor of an oral history project of Israeli lesbians, titled Lesbiot: Israeli Lesbians Talk about Sexuality, Feminism, Judaism and Their Lives (Cassell Press, 1995). Tracy is also a long time board member of the ONE Archives Foundation (ONE is the oldest and largest queer archive based in LA.)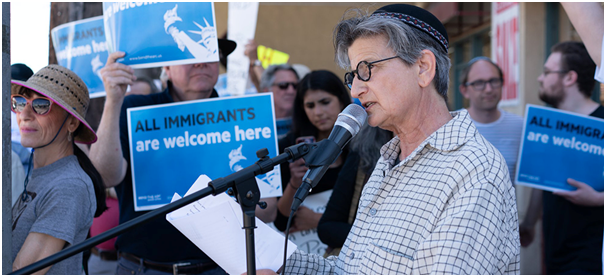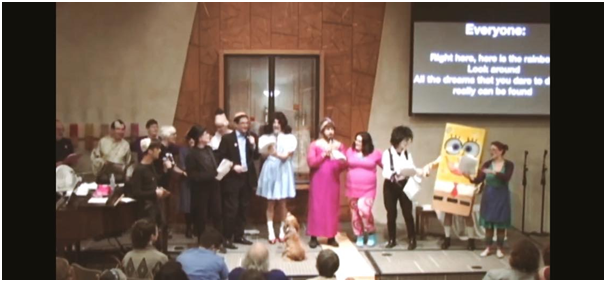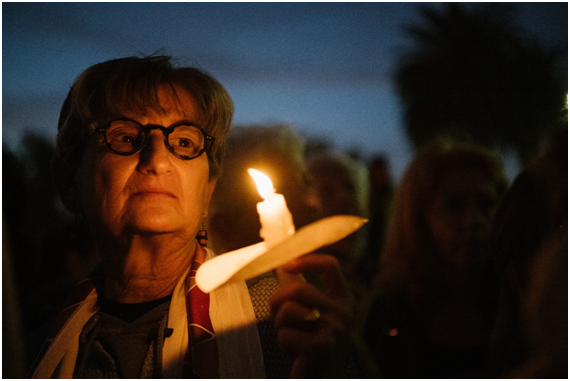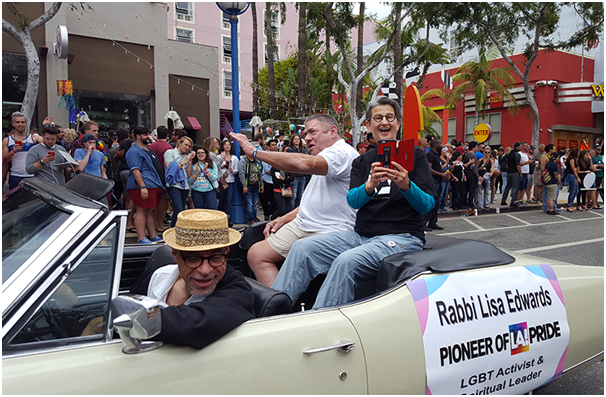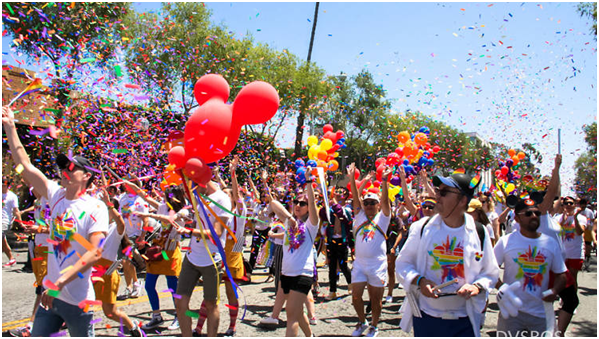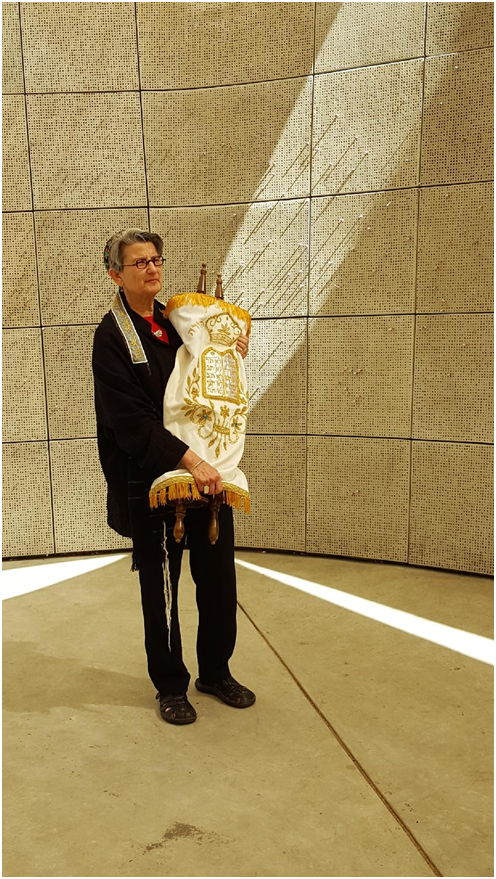 Knowledge is power, and our intention is to bring the power to you. We have initiated a thought movement that aims to strengthen democracy by bringing to you direct voices of important trailblazers and pathmakers, and reclaim deep and patient reflection as an important seed for relevant and sustainable action!
Help us take this movement forward. Support Inter-Actions today for as little as Rs. 100.
Donate
Donation to LILA is eligible for tax exemption u/s 80 G (5) (VI) of the Income Tax Act 1961 vide order no. NQ CIT (E) 6139 DEL-LE25902-16032015 dated 16/03/2015