LILA: Thank you, Lori, for agreeing to be our Renaissance Person for this issue on Language. At LILA, we consider translation not just as an inter-verbal activity but as a fundamental human act which helps us make sense of ourselves as social beings. And it is in this context that your work interests us. How did you discover Translation as an important field of engagement?
Lori Thicke: I happened upon translation by accident – probably not unlike many who live outside their home countries. I arrived in France after completing my master's degree in creative writing, and found myself casting about for a locally relevant skill I could market to make a living. Luckily, I was a writer, and had worked as a book editor, so within a month of my arrival in Paris, I found a job editing a translation. That one job gave me the idea to start a translation company. Though my French wasn't where it needed to be, I've always been a can-do kind of person, so I learned French on the job!
It was only after years of being in the language industry that I realised how critical translation is to most of the important human activities like communication, learning, and culture. Yet even today translation is almost entirely off the radar.
LILA: We understand that you founded your first company when you were 12 and the second when you were 17. Then you sold both, and went to college. This is clear Renaissance material, as we see it. What were these companies about – and how did you get on this path of freedom of exploring your own aspirations?
LT: To be honest, when I was at university, I saw those early businesses as proof that I was a self-made woman, someone who was ignoring society's barriers to live life on my terms. No glass ceiling would keep me down!
With time, it started to dawn on me that it wasn't me shattering the glass ceiling: it was my father. I had the greatest luck of all – to be the daughter of a man who thought I could do anything!
With my father's support, I started a little venture when I was twelve, selling Christmas trees in my town in northern Canada, which was basically in the middle of a pine forest, so it was definitely selling coals to Newcastle!
After, when I was in high school, I started a flower business – Lori's Flowers and Photos – that I sold to pay my university, but I had other small businesses going at the same time: business just pleased me because of the freedom and the creativity. If you could dream it, you could build it.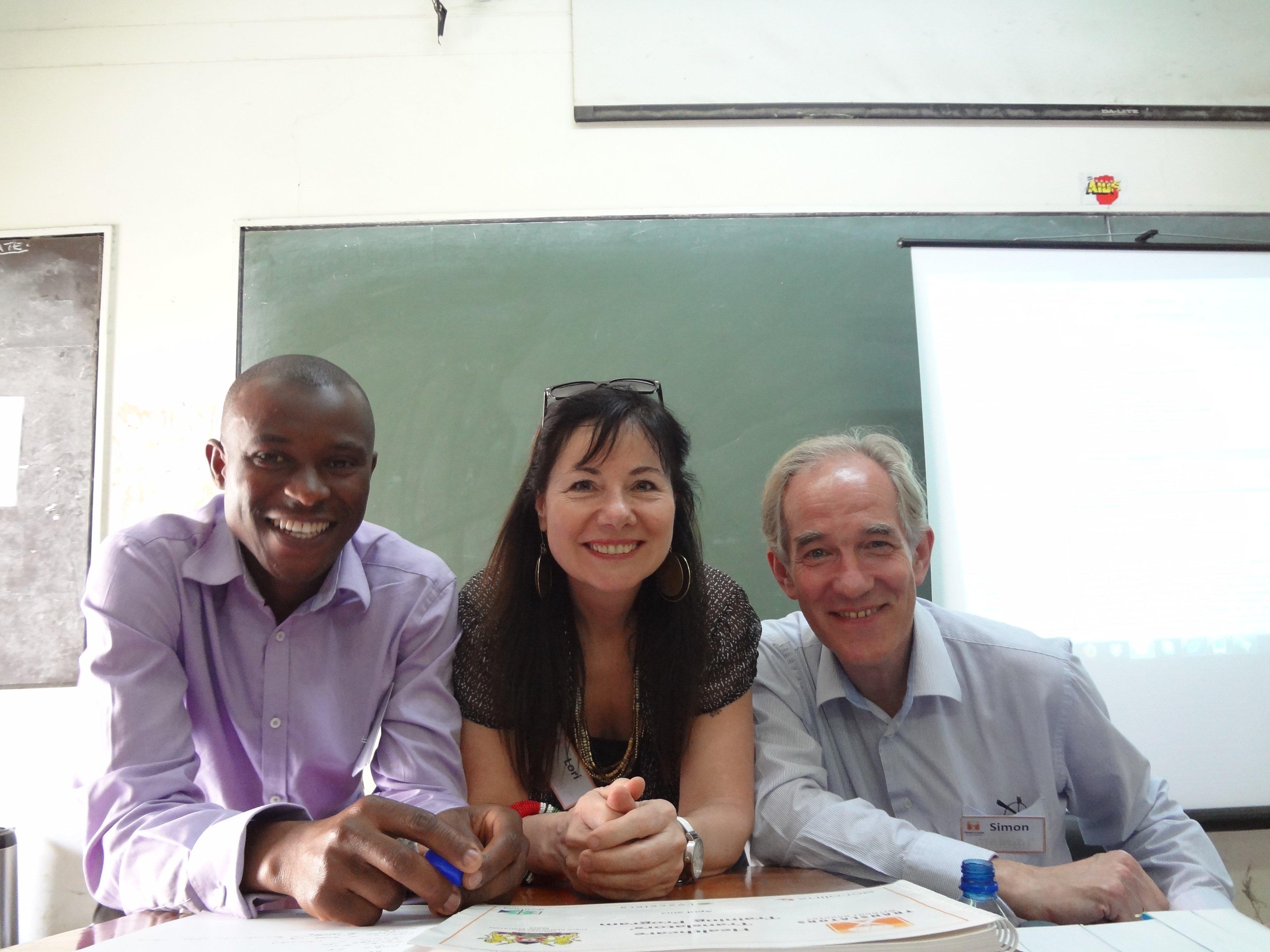 LILA: In our times, most middle-class parents, especially in developing countries, grow over-protective about children, and tend to dictate stereotypical terms for their future, thereby ironically restricting their natural growth and development. As an entrepreneur and humanitarian, how do you view this? Do you think translation as an idea can help here?
LT: How I see translation in this context is principally as a means of opening up the dialogue around what it means to be a good parent, sharing best parenting practices across families and across cultures. Without translation, it's too easy to fall into thinking the same way your immediate neighbours think.
I consider alternative family configurations to be interesting to share. I was lucky enough to have had such an alternative background in which my father gave me the freedom, and the space, to develop my own ideas, even my own moral code. From early on I had to decide myself what I considered right and wrong, whereas I think a child with an overly restrictive background might not have this freedom. In the latter case, right and wrong is reduced to what you can get away with, and what you can't. Also, I was raised in a humanitarian environment where helping others was considered the best thing you can do. But I think the most liberating thing my father did for me was to bring me up without any gender stereotypes, so that I was free to be myself. I never felt that I could not and should not aspire to a certain kind of life.
There needs to be a lot more sharing of knowledge and experience across the frontiers of culture. Language is essential for this.
LILA: Lexcelera is today ranked among the best translation companies in the world. When you founded it, it was called Eurotexte, as we understand? Could you tell us about its origins and development of your organisation and the scope of its work?
LT: When I started Lexcelera – back then, Eurotexte – the idea was to bring quality to translations through a new approach: translation teams. Today we still consider translation as teamwork where a translator may be aided by an editor, a proofreader, a terminologist, and so on.
Of course, Lexcelera is not a non-profit, like Translators without Borders: it's a business. But I don't think I am naive to say that as a language company, we are in the business of bringing good language services to our customers. For me, a company can be an organised way of bringing a benefit to a group of people. Or that's what it should be!
We translate for companies. So I guess what we do is not art with a capital A, not the way literary translation is Art. But with business translations, it is just as important to get it right.
We have had our main office in Paris for over 30 years. We also have sales offices in London and Vancouver, and production offices in South America and Asia. This allows us to have a follow-the-sun approach to offer a 24-hour service. This level of availability is all the more important when you consider how off-the-radar translation can be – people often think to order a translation last, and it's always in a hurry.
LILA: In 1993 you co-founded Traducteurs sans Frontières? What was the thought that led to it? How did it lead to the founding of Translators without Borders?
LT: All the way through university, and during my years of setting up my translation company in Paris, I always meant to do volunteer work. But it seemed I never could find the time. Then Médecins sans Frontières (MSF, or Doctors without Borders), which is such an inspirational organisation, asked Lexcelera for a quote on a translation project. And I thought, "I can't charge them!" So I asked if we did their translations for free, could they deploy the money they saved to help more people? And that's how Traducteurs sans Frontieres (Translator without Borders) was born. It was named after MSF, which was the first non-governmental organisation (NGO) we served, but after that came many others.
Up until 2010, when the earthquake happened in Haiti, we were helping NGOs communicate with a largely Western audience. But with that terrible humanitarian crisis in Haiti I realised something important about translation in humanitarian aid. I realised that aid often consists of communicating information to the local populations, and if that information is in the wrong language, there is no communication, and thus no aid.
If you think about it, communication is everything in humanitarian work. "Here's where you can find shelter." "This water is safe to drink." "Breast-feeding is best for your baby." Yet if that information is presented only in a language that people are presumed to know, but don't really understand, then it's of absolutely no use.
That's why I created Translators without Borders as an American-based non-profit after the Haiti earthquake: because people need information in their language, not ours.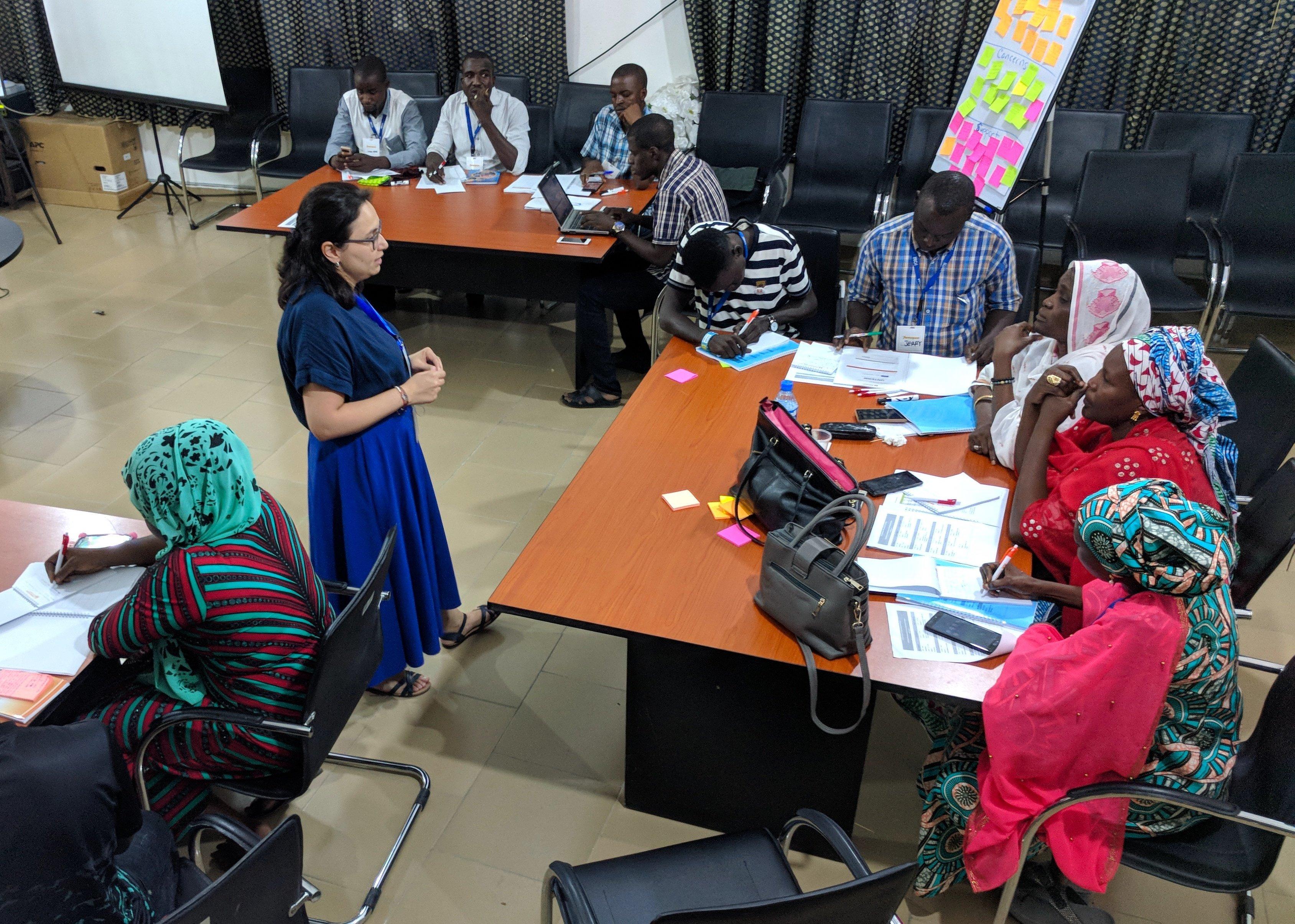 LILA: At Translators without Borders, you have discovered the humanitarian uses of translation. Your work shows how translation is an act of resistance not just in theoretical terms, but practically. Could you tell us about how this works?
LT: I see translation as an essential tool of democracy in the broader sense: the democratisation of knowledge, of access to ideas and technology, and by extension to economic opportunities.
I believe that today, language is a more effective barrier than the glass ceiling we talked about earlier, in keeping people down.
Literally billions of people on the planet have little access to the mass of human knowledge because of language barriers. Breakthroughs in science and technology, in medicine, even in art, often come from building upon what has come before. Yet people do not have equal access to knowledge because so much is contained in silos guarded by the dominant languages.
Ironically, there is now the physical means, through mobile technology, to access of all of human knowledge, if only the language last mile were bridged.
LILA: You moved from Canada to Paris and engage directly the Western world. Do you find a difference between the humanitarian functions translation can perform in the West from what might be needed in say Asia, South America and Africa? Could you talk about these different roles translation can play?
LT: What I find surprising – shocking even – is that in the West, translation is often mandated as the right to information in your own language, and as such is protected, but that is not always the case in the developing world. For example, information about your prescription medication has to be in the local languages when it is sold in Europe, but not in Africa. Want to know how to take the medicine and what the side effects are? Good luck if you don't read English!
What this says to me is that translation should be enshrined as a basic human right: the right to have critical information in a language you understand.
Naturally, in linguistically rich regions of the world like Asia, South America and Africa, the economics of translation are complicated by the fact that there are so many languages to cover. There is currently no economic model to pay for democratic access to knowledge. At least printing and distribution costs are no longer an issue, thanks to mobile technology. What remains to be resolved, before there can be a true democratisation of the access to knowledge, is how to make the translation happen.
It would be world-changing if we could simply put some money on the table and say, "Ok translators, get to work so we can share human knowledge across the planet." But with so much information needing translation, and so many languages needing translation into, this just isn't feasible.
I see several solutions. For one thing, countries in Africa and Asia especially need to legislate that certain information – such as drug information – must be translated at least into the regional languages, much as we see today in Europe, to be paid for by the drug companies, of course.
Secondly, I believe that empowered people all over the world could crowd-source translations to bring local knowledge global, and global knowledge local.
The third thing that needs to happen is for international organisations – both companies and NGOs – to pay for translations for their stakeholders. There's a huge blind spot I see even in the biggest humanitarian organizations, thinking that "everyone speaks English".
LILA: You wanted to write the Great Canadian Novel. How is this dream connected with your work?
LT: Translators without Borders has moved beyond the days when it was run from a desk in Lexcelera's offices. The need for this kind of organization is finally being recognised by the United Nations organizations like United Nations High Commissioner for Refugees (UNHCR) all the way down to the smallest NGOs. Today Translators without Borders has grown to nearly fifty staff members and thousands of volunteers. You can't see an international crisis today, whether it's the refugees arriving on Europe's shores, or the Rohingya being swamped by the monsoons in Bangladesh, without Translators without Borders helping in some way.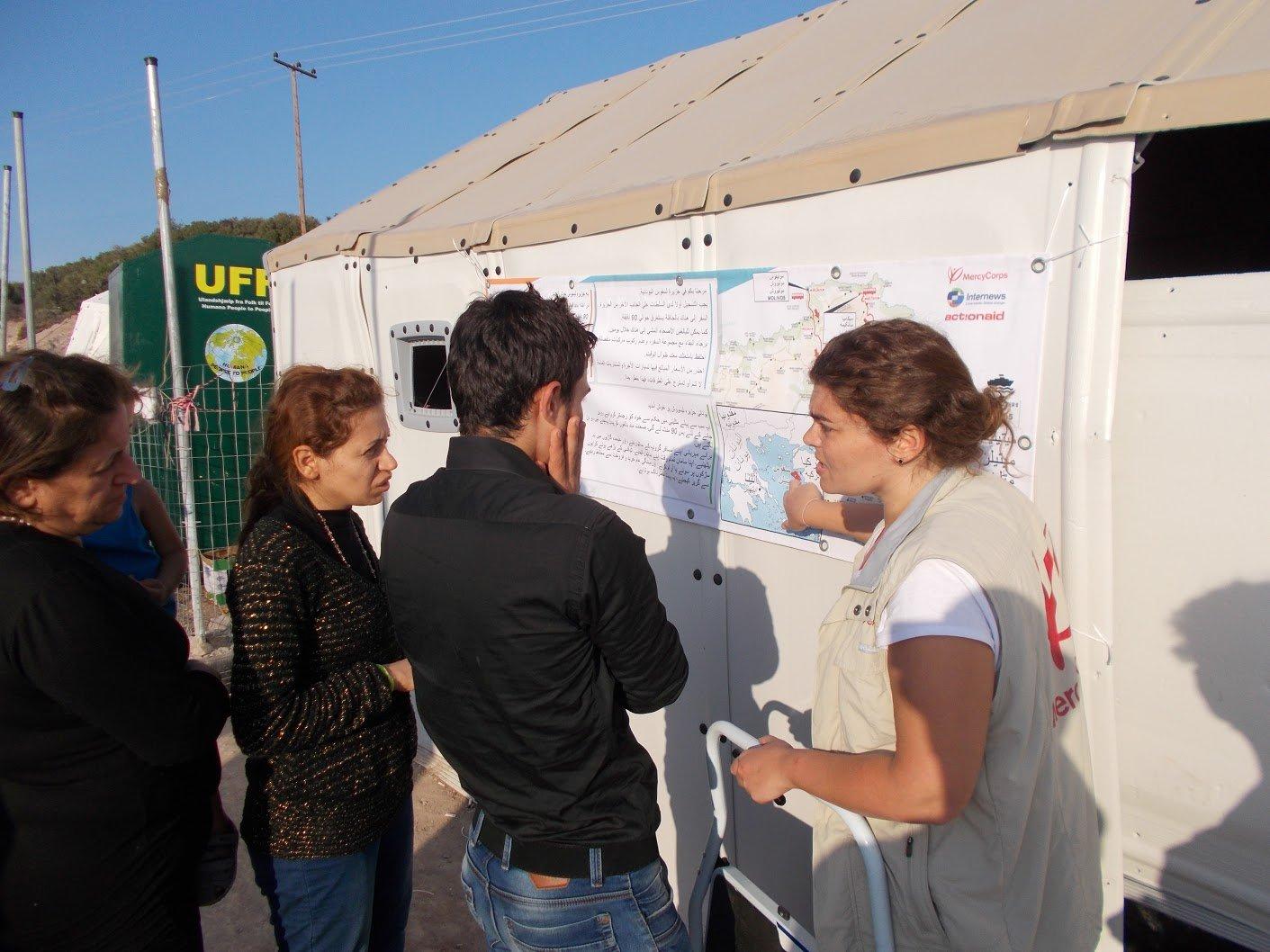 After more than two decades living, breathing and sleeping translation, I'm taking some time out now to write a memoir of being raised by a single father who believed I could achieve anything I put my mind to. And I hope that will encourage people to break whatever their own glass ceilings are.
That book is called Dacker's Daughter, and I plan to finish it by the end of the year.
LILA: We see that translation can play a great role in bringing different cultures together into a meaningful conversation – do you see Translators without Borders playing a greater geopolitical role in future?
LT: In a world with so much need for translation, it's hard to assign priorities: this region over that region, crisis response over access to other kinds of knowledge. Right now, Translators without Borders is focused on crisis relief.
What I would like to see in the future is greater focus on local languages, and on democratising access to the kind of information that could help people avoid crises altogether, or at least to be better equipped should a crisis strike.
If you think about it, in all this, language is the key. Language is the key to less need for crisis response.
Would access to preventive information in native languages help turn the tide on epidemics like AIDS and Ebola? Would access to weather information and improved farming techniques make families less likely to become economic refugees who land on shores that are increasingly more inhospitable? Would medical information save mothers' lives so they can nurture their children to brighter futures?
For me the answer is yes, translation can do all that, and more.
Knowledge is power, and our intention is to bring the power to you. We have initiated a thought movement that aims to strengthen democracy by bringing to you direct voices of important trailblazers and pathmakers, and reclaim deep and patient reflection as an important seed for relevant and sustainable action!
Help us take this movement forward. Support Inter-Actions today for as little as Rs. 100.
Donate
Donation to LILA is eligible for tax exemption u/s 80 G (5) (VI) of the Income Tax Act 1961 vide order no. NQ CIT (E) 6139 DEL-LE25902-16032015 dated 16/03/2015