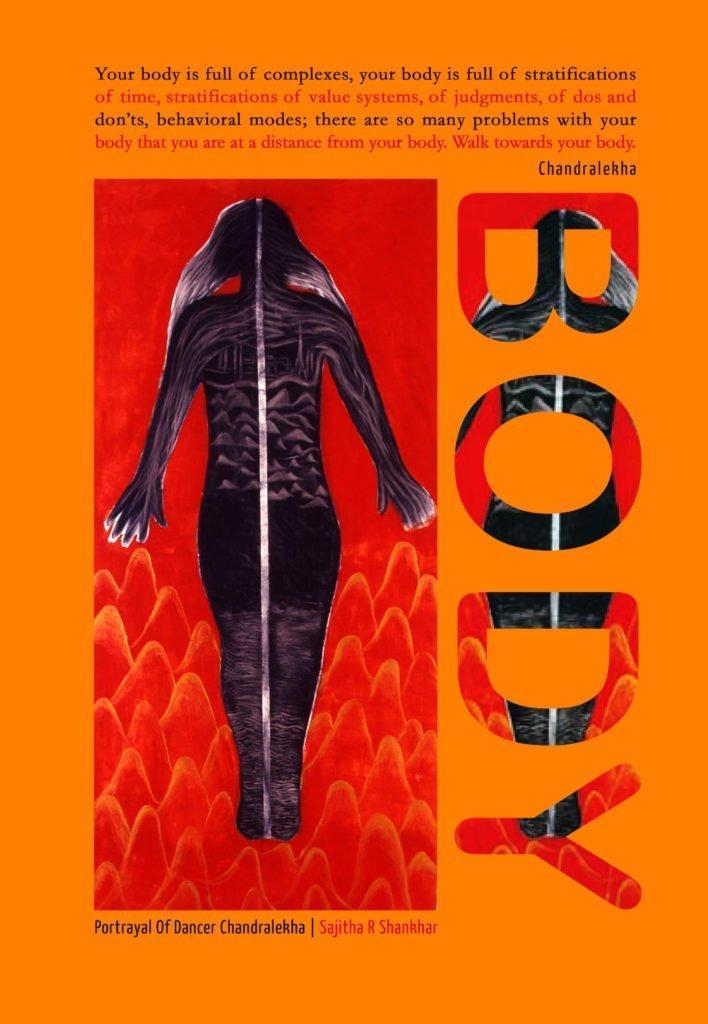 Matters in the BODY
Mitra, 
Greetings from LILA!
"Shocking one's morals is an elusive concept, amorphous and protean. What may be obscene to some may be artistic to other; one man's vulgarity may be another man's lyric, so to say."
Noting the above, the High Court of Kerala recently refused to categorize a magazine cover with a woman breastfeeding her baby as 'obscene'. The Bench cited many writers and previous judgements to uphold how the human body has, for so long, been celebrated and transformed by different Indic ways of living as well as practices of art.
Another arrival of hope – we cheer that judgement of 'response-ability', a quality of which veteran Col. JP Santhanam writes movingly in this inaugural issue of our Quarterly, BODY. We deem that verdict a moment of courage, for, being part of a continuum where we are at once "microbes and planets", we must endeavour to find our connections. Thus, we have attempted to slow down to inter-act with our speed-afflicted age, towards reclaiming the playful touch of an experienced human – as seen on our masthead peopled by Cartoonist Unny's lila. Likewise, artist Sajitha R Shankhar's exploration of dancer Chandralekha has found its way through time, space, and genre to form the cover of BODY. This bare portrayal may not be visually soothing for many, and so, like Neruda, we feel response-able to "explain a few things" about our inter-actions in this issue.
Just as we see the need to make known the stratifications within a body 'normally' kept covered, we choose NOT to let an affected body be sensationalised. Hence do Zahira Rahman's water colours, painted with hope, reach us from the endosulfan-affected Kasaragod. So do we claim our 'alterbodies', recognising the lack of viable alternatives for technology, the need for 'samvad' between voices, the vicious circles of development, the possibilities between work and play. We draw from the power in the grassroots and the inviolability that empathy and humour can bring; from the multiforms of our desire as well as body movements expressing the mind. We train ourselves for the 'unothering' offered by somatic immersions; in our bodies, we feel 'the parts and particles of happiness'.
We aspire to reveal our many-splendoured heart to the regimes that attempt to turn us one-tongued. So we translate ourselves into a multiplicity of languages that sing aloud: 'let the body speak.' In our time of spectacle, we meditate on slowness and learn 'to sit still with an active mind' even as we 'journey against being or creating the perfect'. As more and more artists and workers are martyred around us, we mark art as a tool of labour that shall equip us to create an 'unperfect swaraj', where every day we may make '(in)visible reclamations' of our being human and, thus, translocal. It is out of our concern and hope for our children who must inherit this swaraj that we celebrate our Renaissance Person for the quarter, Alok Som, who believes that "growing and keeping a communion with the common and general require some level of education or training."
And, we dedicate our BODY to beloved artist and matchless friend, Priya Ravish Mehra, who has taught us that "opposites contain each other," and that "anything injured, harmed, disfigured, demeaned and degraded has the potential to be recuperated, conserved and cherished, and to be continually bestowed with fresh value, energy and utility."
Please mind this BODY; we hope it gives you some matter to think about.
Heartily
Rizio
for TEAM INTER-ACTIONS
Priya Ravish Mehra
(28 April 1961 – 5 May 2018)
"And, Something Written, Something Thought"
Lilaight of the Season
Celebrating Priya Ravish Mehra