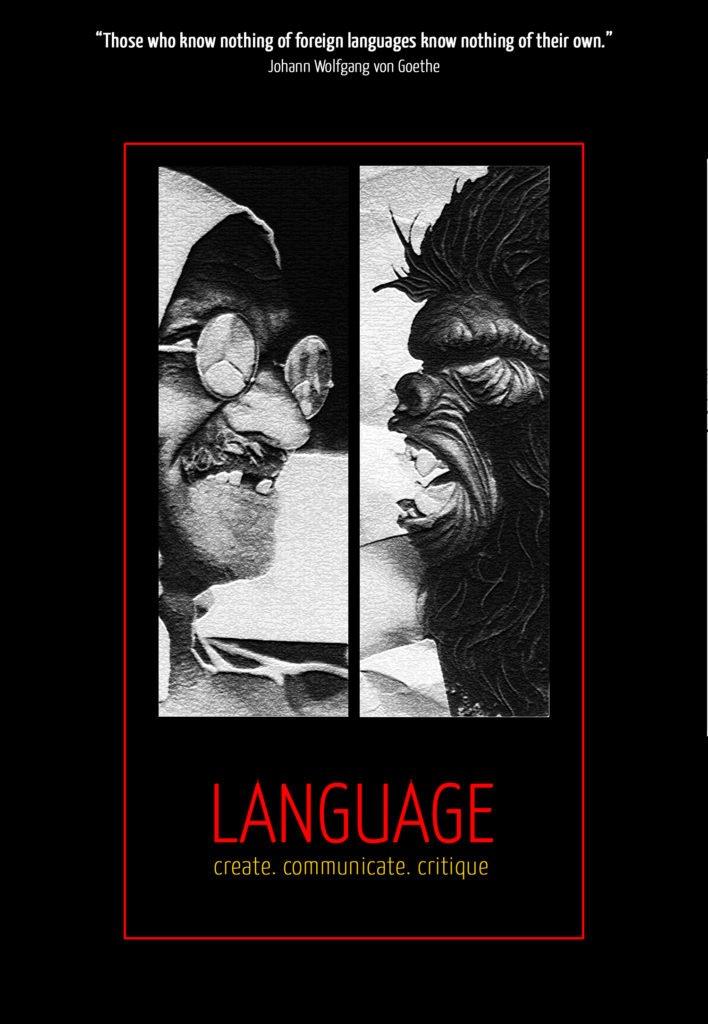 This Democracy of Languages
Mitra, 
Greetings from LILA!
Even as we speak of languages this quarter, India is celebrating its 'judge of the season' Justice Dhananjaya Y Chandrachud. We have recently heard his dissenting voice in four historic Supreme Court verdicts, two of which overturned earlier judgements by his own father, former Chief Justice of India, YV Chandrachud: liberating rulings affirming the Right to Privacy, abolishing Section 377 of the Indian Penal Code which criminalised homosexuality, striking down the colonial Adultery law which had long deprived a married woman in India the right to her body and desire in the forms of agency, autonomy and independence, and just now, lifting the ban on women belonging to a certain age group from entering a temple in the Sabarimala verdict. While reading out the judgment on Section 377, Justice Chandrachud quoted Leonard Cohen: "Democracy is coming…"
The current issue of Inter-Actions concerns itself with the democracy of languages to which we at LILA have vowed our allegiance, commitment and enterprise; we raise our hearts to its many-splendoured expressions. Hence have we included in our 'October-fest', an exploration of a range of expressions that could together lead us to that democracy: Mohandas Karamchand Gandhi's adventures with 'style', 'economy' and 'interpretation' as analysed by scholars Gopalkrishna Gandhi, Tridip Suhrud and Apoorvanand; Leelatoonist Unny's pen capturing the fair flavour of this season of justice; the changing tattoos on the bodies of the last of the head-hunters of Nagaland, the Konyaks, as seen through the lens of photo-documenter Ronald Patrick and the Renaissance act of Lori Thicke, who has opened many an unparalleled channel of translation towards nurturing human rights across borders — both segments introduced by our editor Dolonchampa Chakraborty; in her regular column, Aesthetics of Conflict, our Executive Editor, Shivani Karmarkar, discusses ways to surmount the limitations of our current models of public protest.
Our 'Reflections' this quarter launch a few eye-opening revelations: urban architecture as an expression of exclusion and subversion at once, vernacular hip hop as a new language of youth protest, the critical difference between the 'blind girl' and the 'girl who is blind', the ultimate limitation of genocide trials – the absence of the absolute witnesses who are already dead and thus unable to testify; translation as a bridge of hope that gradually connects the migrant with her hostland; and, the fatal implications of any attempt to use language as a tool to tear the secular fabric of India.
In 'Rubaru', we inter-act face to face with a few individuals who have recontextualised their respective fields through radical methods: While Karnatic musician TM Krishna affirms the enabling effects of the act of discarding, music adventurer Zack Moir warns us against the comfort of training within disciplines; Data Sciences expert Arnab Basu builds a strong case for Human Intelligence with its embedded capacity for intuition that must save us from the hazards offered by the smartest of robots, whilst mathematical philosopher Fernando Zalamea debunks the notion of 'perfection'; Christian missionary John Britto traces his journeys across the many languages of India, Africa and the West, even as curator Natasha Ginwala speaks of the ethical imperatives that must inform all actions in the artworld(s) today.
There is some real good action in the literature and arts segments this time: Wordactions brings to you, our sahrudaya, the deconstructive work of performance poet Heike Fiedler; in Artactions, Rizio introduces for the first time ever in India, the Guerrilla Girls, the ground-breaking American activist-artists who have positioned themselves as the 'conscience of the art world.'
We have opened two new sections this quarter: Trailblazers celebrating pioneers in various fields, and Perspectives giving interesting takes on the season's theme. We present two trailblazing women, Fouzia Dastango, the first female dastango in India, and Aditi Mittal, the first Indian female stand-up comedian. In Perspectives, we offer you a photo essay by a sister-brother duo on the language of time; three questions to and answers by JNU Professor Ayesha Kidwai on the shattered/shattering contemporary expressions on campus; a Rosetta-Stone-inspired artwork by Priyamvada Gaur, and last, but not at all the least, a series of inside-conversations among LILA members as we worked on this edition of Inter-Actions — a gush of LILA rushes that should give you an insight into how a non-institutional organisation works out its rigorous play, day after day!
Besides these fresh engagements, we also revisit a variety of LILA's earlier inter-actions with the theme, 'language'. As we thus continue to reflect on a multiplicity of languages, our heart goes out to Amadeo García García – we offer our salutes to this last Taushiro man standing, now speaking his mind to no one but himself, in a language once spoken by many generations of his tribe that thrived in the jungles of the Amazon basin in Peru. Ta va'a ui – I am dying – the last words of Juan, Amadeo's brother who died in 1999, indeed seem to be the parting words of the Taushiro, and many such languages facing the risk of disappearance today. Linguistic and cultural repositories like the Peruvian Amazon are fast depleting due to many a homogenising enterprise for national expansion as well as all-fusing migrations, thoughtless urbanisation and exploitation of natural resources. Mitra, what must the human world do to conserve our unique gift – the word in each of our words?
On that note of concern, we request you to take note of this inter-action on LANGUAGE; we hope it offers you a democratic read, a few words that matter to your mind.
Heartily
Rizio
for TEAM INTER-ACTIONS